Which Senate candidates are going to look after shooters and which ones aren't?  I've spent the time to ask the hard questions and compile the following list for the benefit of all WA shooters.
The following is my voting preferences on the Senate candidates who replied to my email.  I must stress that I only asked questions relating to firearm licensing and nothing to do with other important issues such as the economy, health, job security and other topics important to Western Australians.  If shooting and hunting is an important issue for you then I would closely consider the following list.  I'm not trying to tell you how to vote, but simply giving you the information you need to make an educated decision – this is not a How-To-Vote card.
PLEASE NOTE – THE SHOOTERS, FISHERS AND FARMERS PARTY HAVE EMAILED ME SINCE THIS WAS POSTED.  THEIR COMMENTS APPEAR ON PAGE 17 BUT THE BELOW LIST HAS NOT BEEN ALTERED
PLEASE NOTE – THE OUTDOOR RECREATION PARTY HAVE CONTACTED ME VIA PHONE SINCE THIS WAS POSTED – THE BODY OF THE CONVERSATION APPEARS ON PAGE 18 BUT THE BELOW LIST HAS NOT BEEN ALTERED
 1             Connor Whittle – Liberal Democrats
 2             Stuart Donald – Mature Australia Party
 3             Peter Castieau – Independent
 4             Chris Howard – Australian Cyclist Party
 5             Julie Matherson – Independent
 6             Michael Balderstone – HEMP Party
 7             Brian McRae – Australia First Party
 8             Kai Jones – Independant
 9             Marion Hercock-  Australian Liberty Alliance
 10           Lyn Vickery – Australia First
 11           Mark Connolly – FLUX Party
 12           David Johnston – Liberal
 13           Katrina Love – Animal Liberation Party
 14           Linda Reynolds – Liberal
 15           Samantha Tillbury – WA Health
 16           Sara Fargher – WA Health
You can see that I have given high preferences to many independent and smaller parties.  More and more Australians are becoming disillusioned with the major political parties and are looking for alternatives that will represent them better – this is no different for firearm owners.
We asked several questions of each candidate for the Federal Upper House.  The questions feature below, followed by my conclusions on each response given.  The following pages to this blog contain the actual responses given by each candidate.
"If you could give your opinion on the following points, it would be appreciated;
Lawful firearm ownership and use in Australia
Unlawful possession of firearms in Australia
What risks exist in regards to lawful or unlawful ownership/possession of firearms
The Western Australia Firearms Act (1973), Regulations (1974), and their effectiveness in regulating firearm licenses and firearm ownership
Firearm use in Western Australia for hunting pest animals
Firearm use in Western Australia for target/competition shooting "
Kai Jones – Independent candidate (Senate)  – Page 2         
Kai Jones has a rudimentary knowledge of firearms.  Rather than address the questions posed, he chose to give his opinion on firearm licensing in general.  His views essentially mimic legislation already in place and appears to be happy with the status quo.  A very long winded, wishy washy response – not what shooters need in a political candidate.
Lyn Vickery – Australia First Party  (Senate) – Page 3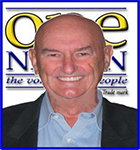 Lyn Vickery initially demonstrates some sound and balanced opinions in regards to firearm use and legislation.  He then loses me in talking about prohibiting firearm ownership by those of 'foreign' religious groups and encouraging military training for students. 
I will go into detail of my objections in regard to mandatory military training in another blog, but in short it seems that Mr Vickery is certain every Australian needs to be prepared to defend themselves and that firearms should be utilised to do so.  Fear is a very powerful emotion that many politicians, including Howard, have utilised to limit private ownership of firearms – firearms need to remain recreational tools for sport in Australia not weapons.  Mr Vickery loses my vote with that proposal.
Marion Hercock – Australian Liberty Alliance (Senate) – Page 4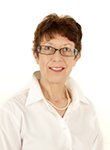 I spoke on the phone with marion, who stated that ALA is in support of firearm ownership, but chose not to respond to the email.  Generally positive toward firearm ownership, but a reluctance to present any party policy on firearms in writing raises more questions than it answers.  Not someone who will rank highly on my list of candidates.
David Johnston – Liberal (Senate) – Page 5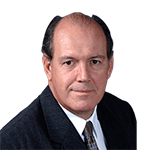 A typical political response from the Liberal candidate – by giving a general response through a Media Advisor and not addressing the questions, he demonstrates a lack of interest for the topic.  Not someone I would vote for.
Gloria (No last name given) – WA Health – Page 6
            Replying on behalf of Samantha Tilbury and Sara Fargher (Senate candidates)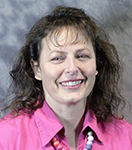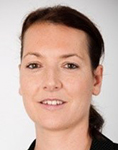 The response from the WA Health party answers the simple questions while ignoring the more difficult questions regarding criminal use of firearms.  Basing 'proof' that a high number of firearms in the community will result in higher firearm deaths in Australia on statistics from the USA and having someone else answer inquiries shows a lack of interest in the topic and a clear bias.  Not the sort of candidate I believe shooters could depend on for making informed decisions.  I will be voting WA Health low on my ballot paper
Connor Whittle – Liberal Democrats (Senate) – Page 7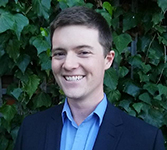 The Liberal Democrats have long advocated relaxed firearm legislation and are one of the strongest voices for sensible firearm regulation when the topic arises.  This response is well thought out – Connor Whittle has taken the time to consider each point and provide a detailed response.  He is definitely deserving of the support of shooters.
Julie Matheson – Independent (Senate) – Page 8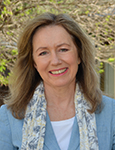 Julie Matheson is an independent candidate.  She is running her campaign on issues such as superannuation and the need to elect Independent candidates in Western Australia.  Honestly is a rare thing in politics – I have a lot of respect for Ms Matheson.  I would rather a politician say they don't know like Ms Matheson has, rather than give an off-the-cuff response.  Though she would not receive my first preference, I would give her my vote over many other candidates.
Linda Reynolds – Liberal (Senate) – Page 9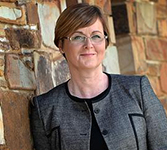 As the only candidate to reference another party in her response, I am extremely disappointed with the comments of Ms Linda Reynolds.  If you are confident in the policies of your own party you shouldn't need to attack others over theirs.  Unfortunately, it is only too common nowadays for politicians to talk down opposition rather than talk up their own parties.  Further, her inference that Labor has been inconsistent with their firearm policies, while trying to reassure me of Liberal dedication to punishing those who commit firearm offenses less than 12 months after the Liberal government restricted legal ownership of a shotgun that had been available for 130 years with no consultation, is hypocritical.  I can't take any of the comments by Ms Reynolds seriously – I don't believe she would support shooters if required to vote on federal issues involving firearm ownership.  I will not be supporting Ms Reynolds on my vote card.
Katrina Love – Animal Justice Party (Senate) – Page 10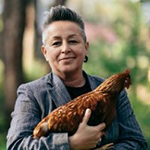 The position by Ms Katrina Love is from the Animal Justice Party (AJP) is predictable.  I have more respect for her and the party she represents than the Greens, whom didn't even respond to my emails.  The AJP find the destruction of feral animals abhorrent – the question of what they would propose to do about the massive number of feral predators like cats and foxes is beyond the scope of this inquiry.  Regardless, the AJP claim to have no specific policy in regards to firearms and do not oppose the ownership of firearms for target shooting.  However, Ms Love's bias comes to light when asked about the Adler – she opposed the importation of the firearm altogether, a restriction that penalised all shooters.  Ms Love will be low on my vote card, but above the Greens.
Peter Castieau – Independent (Senate) – Page 11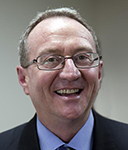 Peter Castieau is running on an independent ticket and is campaigning for smaller government with less red tape.  He is committed to not supporting any legislation that imposes unnecessary regulations or tax increases.  Firearms licensing falls squarely in this category.  Mr Castieau seems like a sensible man with honest convictions. Mr Castieu will feature high on my ballot paper.
Stuart Donald – Mature Australia Party (Senate) – Page 12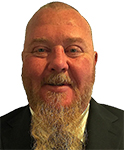 I like Stuart Donald's response to the questions posed.  He responded to each question individually, provided sensible conclusions and admitted where his knowledge base ended.  Further to this, he identified firearm license holders to be the ones invested in the sport and that he would consider their opinion regarding firearm legislation if the topic were to arise – very logical.  Mature Australia will rank highly on my vote card.
Chris Howard – Australian Cyclists Party (Senate) – Page 13
Dr. Chris Howard did outline that the position of the Australian Cyclists Party is to support an active and healthy lifestyle.  Though logically this would include shooting, it would be naive to assume this is an endorsement for the sport of shooting.  However, Dr. Howard did recognise a need to gather additional information regarding firearms to form an informed opinion on firearm legislation.  Dr. Howard will feature in the middle of the pack on my ballot paper.
Brian McRae – Australia First Party (Senate) – Page 14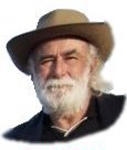 Brian McRae 's comments mimic my own thoughts on firearm licensing – register the shooter not the firearm.  The illegal trade of firearms is not controlled by firearm legislation and some people should never have access to firearms.  What I don't agree with Mr McRae about is the promotion of firearms as a weapon to be used for National security by the general public – they should remain a recreational tool.  Brian McRae will rank higher than the other Australia First Party candidates on my ballot paper, but not much higher.
Michael Balderstone – HEMP Party (Senate) – Page 15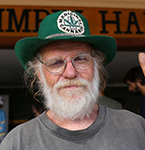 The HEMP Party is a single issue party, at Michael Balderstone's own admission.  If you cut through the Australian colloquialisms Mr Balderstone actually seems relatively positive about firearm use – encouraging shooting pest animals and utilising pest animals for food and export is encouraging.  The HEMP party have their own agenda so they won't feature high on my list, but they won't feature on the bottom either.
Mark Connolly – FLUX (Senate) – Page 16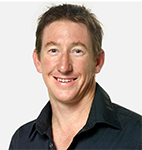 Mark Connolly from the FLUX party doesn't comment on individual issues, but rather FLUX Senators vote based on the results of their own Issue Based Direct Democracy, which is a kind of constituent survey system.  It basically allows the constituents within an area to vote on a particular topic and the Senator will vote based on the result of that survey.
I have real issues with this system.  There are major issues that Australia is facing that a majority of Australian have no interest or knowledge of.  If the population were in control of the vote they would vote however the media wanted them to vote, rather than vote for what is right.  If the media chose to vilify firearm owners in the newspaper and on TV, the average person (with limited knowledge of firearms) would vote using the information the media provided.  I know the current system, where Senators answer to their Party first and their people second doesn't work, but I don't think this is a viable alternative.  I will be placing Mark Connelly low on my vote card.
Shooters, Fishers and Farmers Party response and the Outdoor Recreation Party response will be commented on at a later date.  I apologise for the delay.
Some candidates have no contact details, others did not respond to my email.  I cannot endorse any candidate whom did not respond to my inquiries.
It is worth noting that no lower house candidates responded to my inquiries.
–  Zaine Beaton
If you wish to comment or provide feedback on Zaine's blog you can contact him via the email address –zaine@beatonfirearm.onpressidium.com
This email address is for contacting Zaine in direct relation to blog articles only – not for general correspondence or sales inquiries.  For sale inquiries, please visit our Contact Us page.
Please keep in mind that these are Zaine's personal comments – they are not a reflection of the opinions of any other staff or directors of Beaton Firearms.