Newsletter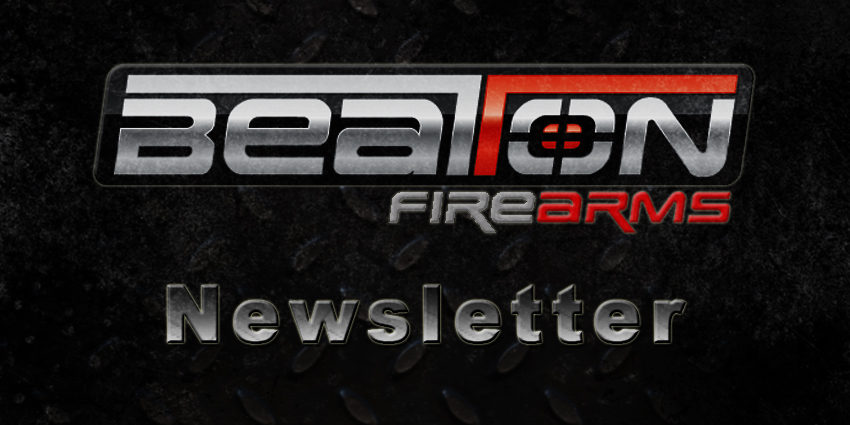 Have you subscribed to our newsletter?
Published every month, our newsletter is packed with special offers, new products, industry updates, blog articles, exclusive deals and more! Get the first look at our monthly specials, get the latest updates and course dates from Precision Shooting Australia, see what's new on our shelves, and check out the latest product, political or historical news from Zaine's blog.
Enter your details below, and don't forget to check your email inbox at the beginning of each month for the newest Beaton Firearms Newsletter to start your weekend off the right way!
If you've previously signed up but haven't received your newsletter recently please check your Spam folder and/or filter to make sure it hasn't been misdirected; you don't want to miss out on this!
Click here to view past email issues