Today the team came in early for Sales Training which, this week, was run by Renae.
Renae had organised a detailed information session on Groundforce products, specifically the ATN Night/Day Scope.
Groundforce is an Australian wholesaler & importer of Nightvision, Thermals & Torches. This morning we were lucky enough to have an in-depth run down on the company but more specifically the new & improved ATN X Sight II.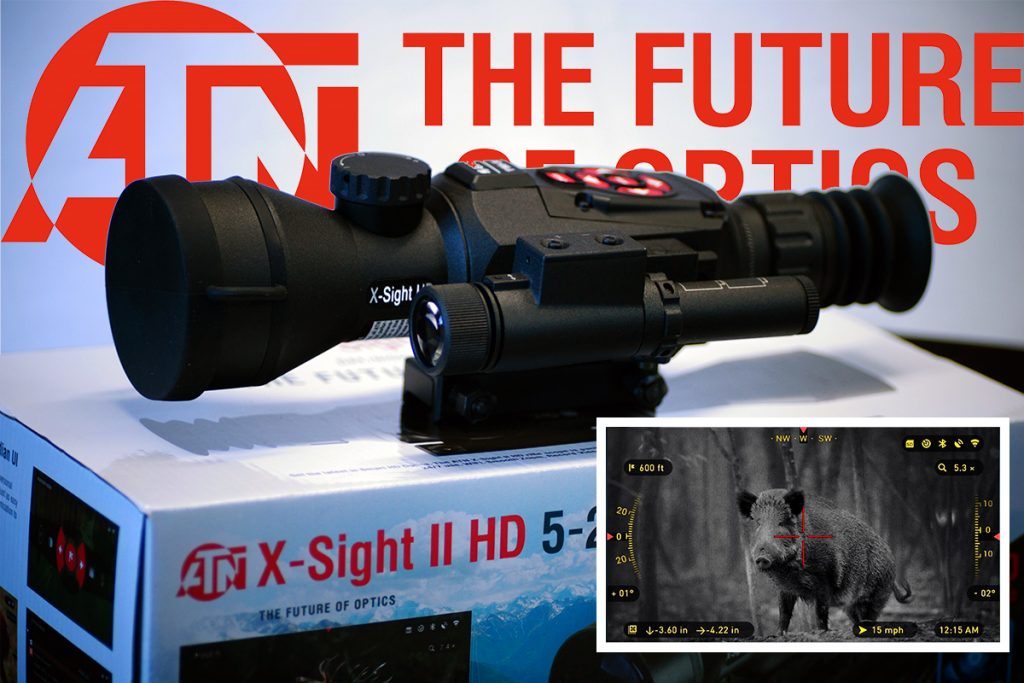 Powered by the new Obsidian II core technology, the X Sight II takes hunting to a whole new level. The new day night scopes have the same RRP as the X Sight I, but with improved technology & new features including recoil activated video recording, range finder, ballistic drop calculator & detachable illuminator.
The recoil activated recording is just that! The system buffers everything the scope sees, and once the trigger is pulled, it will record the previous 10 seconds and a pre-determined amount after, meaning there is no need to worry about remembering to hit record!
The rangefinder is simple to use, 2 clicks of a button and tilt of the scope will that the target lined up & ranged in. Once done the reticle will automatically adjust its point of impact.
With the inbuilt ballistics calculator and the ability to set up multiple different profiles to suit multiple calibre firearms & the range of ammunition you wish to use with the X-Sight, makes the complicated maths of ballistic drop a thing of the past!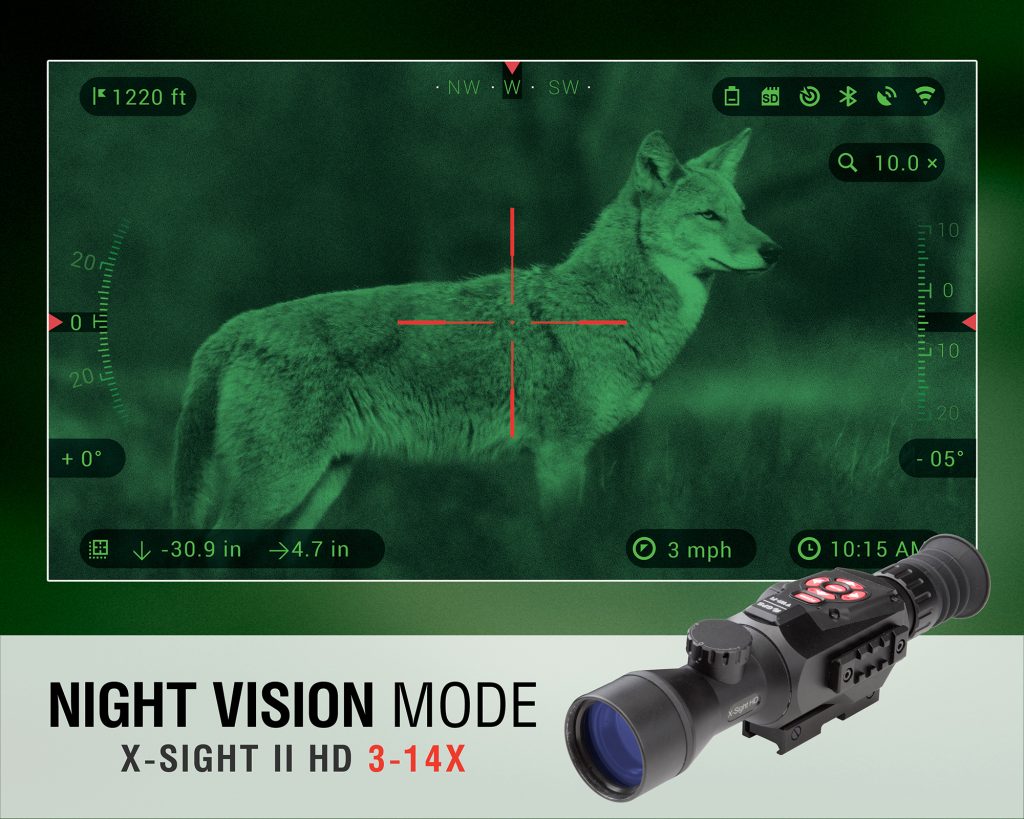 The X-Sight also has a built in E-Barometer, Gyroscope & E-Compass. As well as the ATN Obsidian User Interface available on Android & IOS platforms. This app can directly communicate with the scope using Bluetooth, so any number of adjustments can be made without ever having to touch the rifle.
With all of these new & improved features, you'd expect that there would at least be a price increase on this product! But No! the X-Sight II boats new and improved features as well as the updated technology, all for the same price as the Gen 1.
Unfortunately, the only let down with this system is its heavy reliance on batteries. The X-Sight required 4 AA batteries to operate & unless you are prepared to replace them frequently, we suggest using nothing less than the best Lithium ion rechargeable batteries available to you.
For pricing follow this link to our online shop.
For availability contact the Sales team in-store.