August is a beautiful time of year to be travelling out in the Wheat Belt; especially following our exceptionally wet winter this year. We had a pretty wide range of cartridges represented at this fully booked course, from .223 Rem (1:8″ twist barrel), .243 Win, 6.5 CM, .270 Win, and .308 Win, but with near-perfect shooting conditions forecast for the weekend we knew everyone was going to have a good time.
The initial setup phase on the first day went very quickly, with no unexpected issues encountered when calibrating ammunition or scopes, and after an "extended theory" session (long lunch) everyone returned to their firearms and was hitting the 470m gongs on their first or second rounds. Very good, consistent shooting.
For this first day of shooting we also had Sean of Boscabel Weapons Systems come and participate, mounting one of their current B-19 model bipods on our custom Weatherby Mk V in .243. Sean himself isn't a shooter, but with some guidance from Zaine and Trent he was making consistent groups on paper and predictable hits on steel.
The Boscabel B-19 is by far one of the best bipods on the market for all kinds of shooting; whether you are a hunter or target shooter the B-19 has features that will improve your shooting experience and help you get your shots on target quicker, easier, and more comfortably. We found that the 45° leg lock feature worked really well for shooting from tables and benches over the weekend and that the rubber cushioned feet or rubber magnetic feet worked best, but check out our full range of Boscabel products here or watch our Boscabel B19 product video on YouTube here!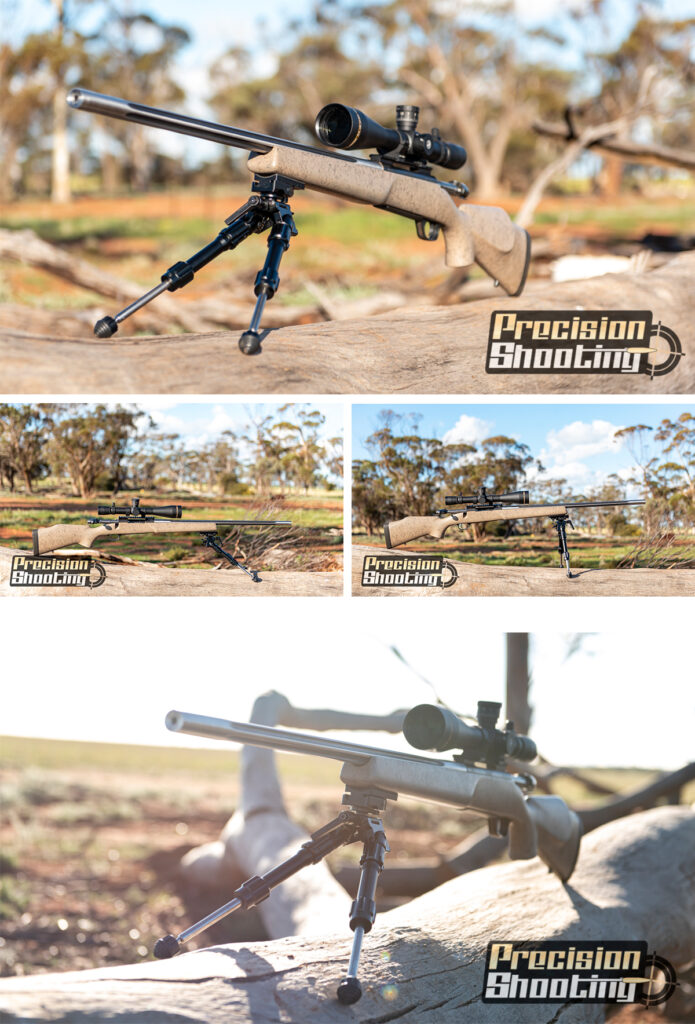 After a cold night and a hearty barbeque breakfast, the weather was perfect for some long range shooting, with minimal wind and clear skies. As our crop wasn't seeded this year we didn't have any tall wheat stalks to get in the way of our shots (as has happened in the past), so we had a clear view of the 320m, 450m, 600m, and 1030m targets.
Predictably, the 320m and 450m targets proved little challenge at all, and after a little bit of work all shooters made it onto the 600m target. However, our .243 shooter was having a few issues with his scope and ran out of ammo before he was able to make it on target. That being said, all our other shooters were able to make multiple hits on all targets, including the .223 Rem! With its 24″ 1:8″ twist barrel, mounted into an Oryx chassis and shooting ADI World Class ammunition with 69gr Sierra MatchKing projectiles, the Howa M1500 is a fantastic option for the new shooter looking to enter into the world of long range target shooting.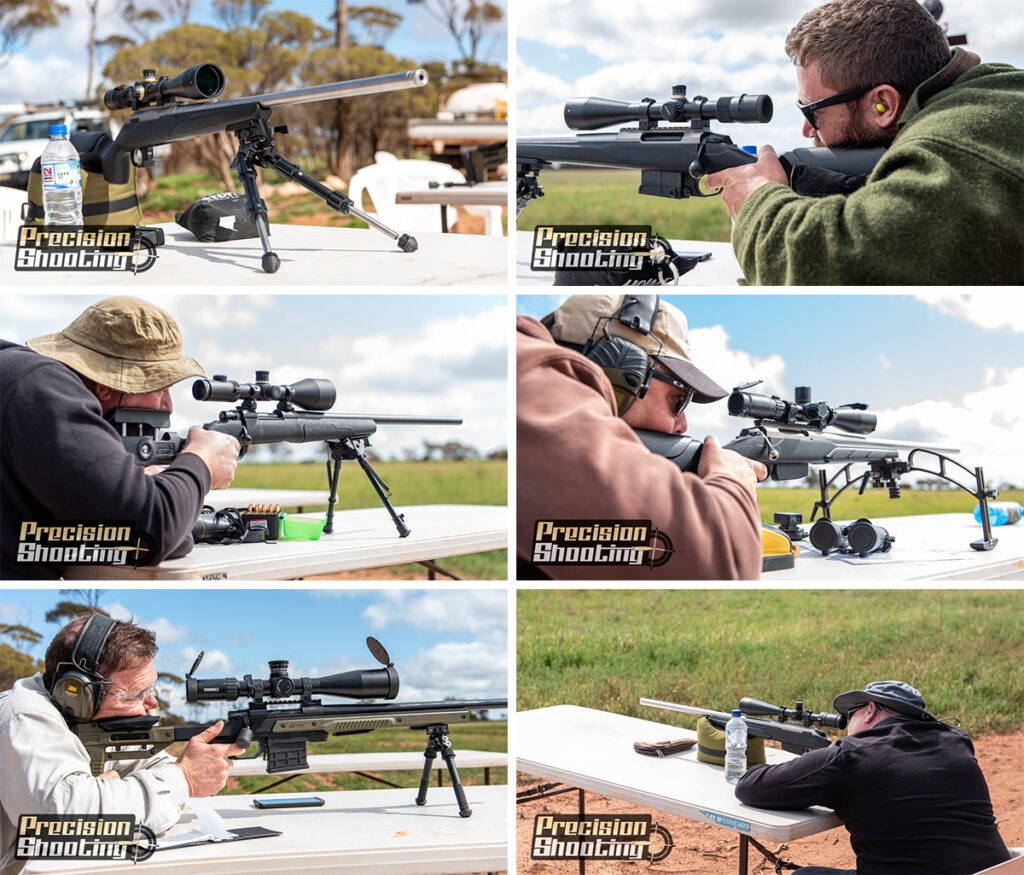 For anyone wanting to attend one of our long range courses, our final course for the year is coming up in November and is quickly filling up, so book your spot now! We'll be working out our dates for 2022 soon, so watch this space for more information!