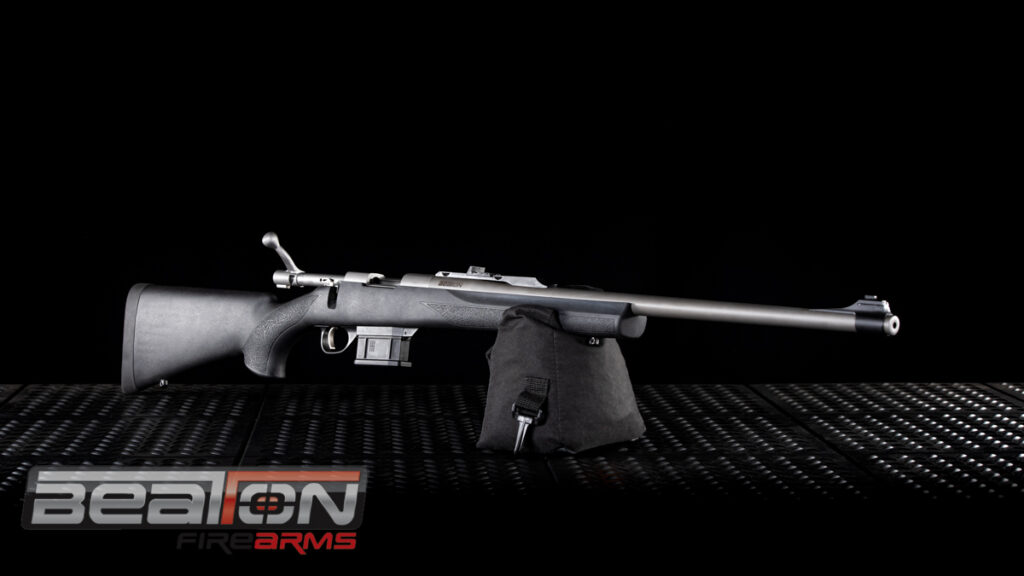 Factory rifles with express type sights are hard to come by nowadays.  The Howa mini action in 223 makes a great carry rifle but unless the shooter fancies a red dot sight, quick target acquisition is difficult.  This was an opportunity for us to make something that wasn't just functional, but elegant and sexy and a great example of premier gunsmithing.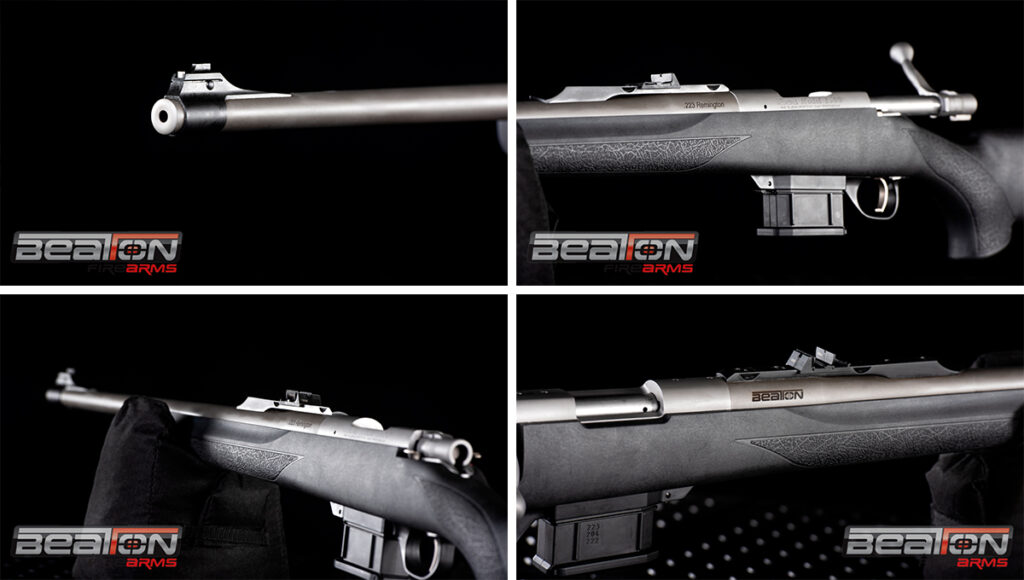 Rather than dovetailed into the barrel, the front sight is set into a banded front sight block.  Able to be fitted with a hood if required, the custom front partrdige-style sight can we swapped out easily to a bead or high-vis fiber optic sight.
The quarter rib to which the rear sight block is mounted to is from a Ruger No.1 single shot rifle.  A correctly fitted quarter rib is an impressive addition and even though it's from a different brand of rifle it suits this gun well.  If the owner of the rifle wishes, it also provides mounting points for a scout optic.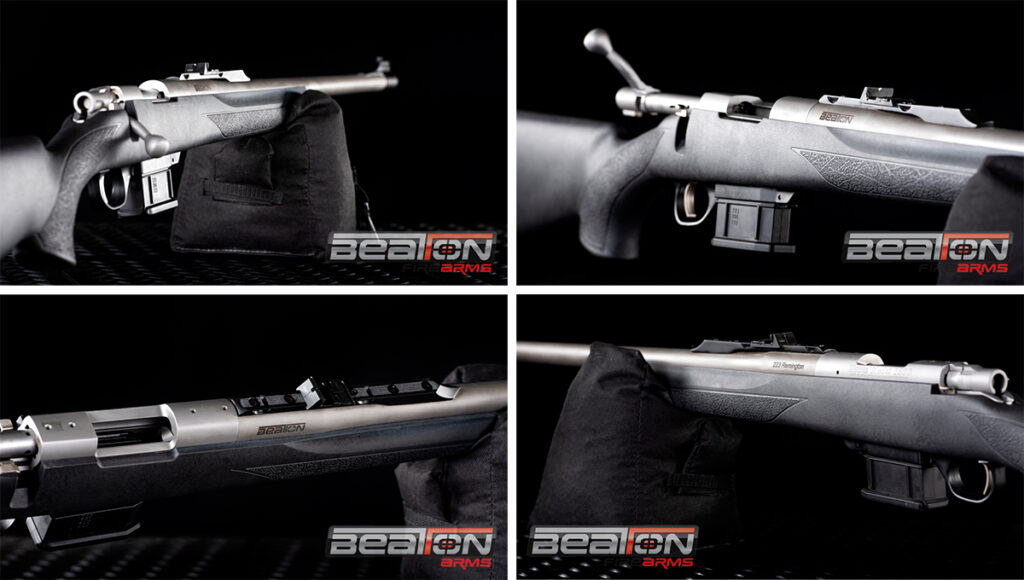 The new barrel is a Total Solutions Engineering stainless barrel that Tony Argent has hand lapped for better accuracy and minimal run-in.
The whole package was sand blasted for a consistant finish and sent off to Alexanders for bluing.  The stainless barrel didn't discolour but the front and rear sight blocks did for a beautiful contrast.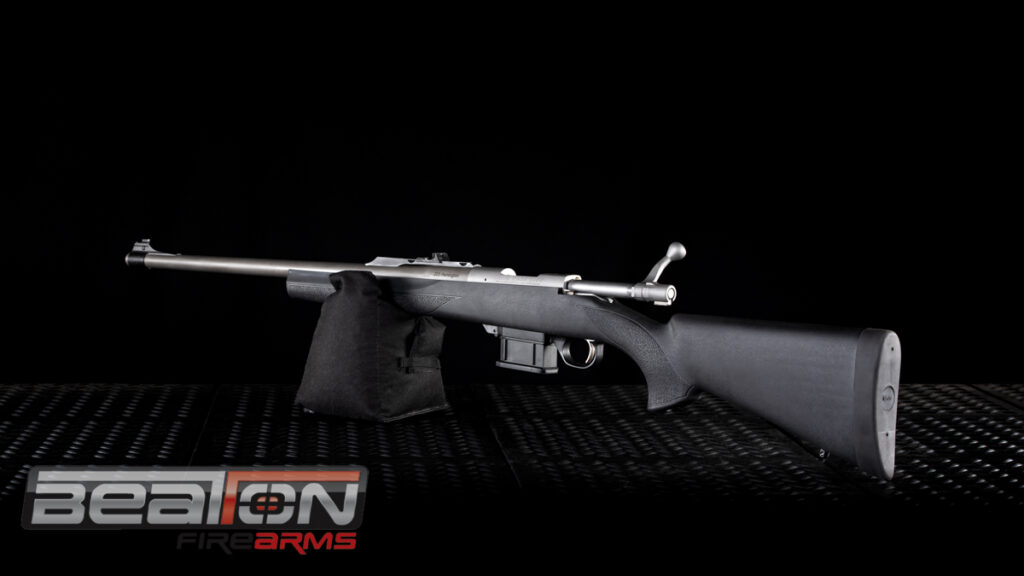 If you'd be interested in modifying your rifle like this, contact us now!