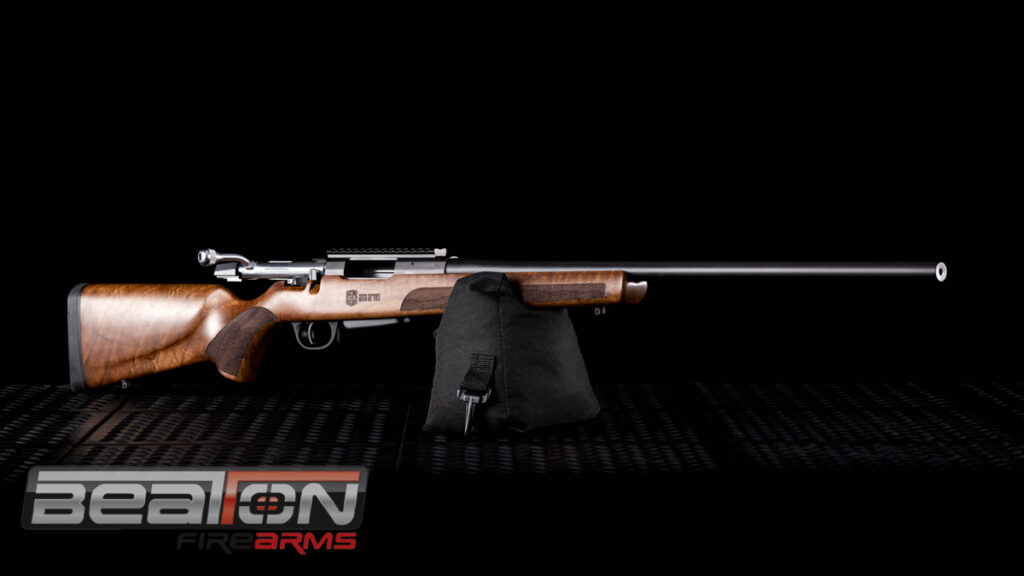 Shooters who have been keeping an ear on the ground may have heard about the latest offering in the world of entry-level hunting rifles; the ATA Arms Turqua. A long time manufacturer stocked and supported in Australia by NIOA, ATA Arms has been known for manufacturing high quality shotguns, and their 686 model is one of our most popular over-under shotguns. Combining modern features, quality materials and classic design, the ATA 686B sets a high standard for these new rifles to meet.
Turqua Synthetic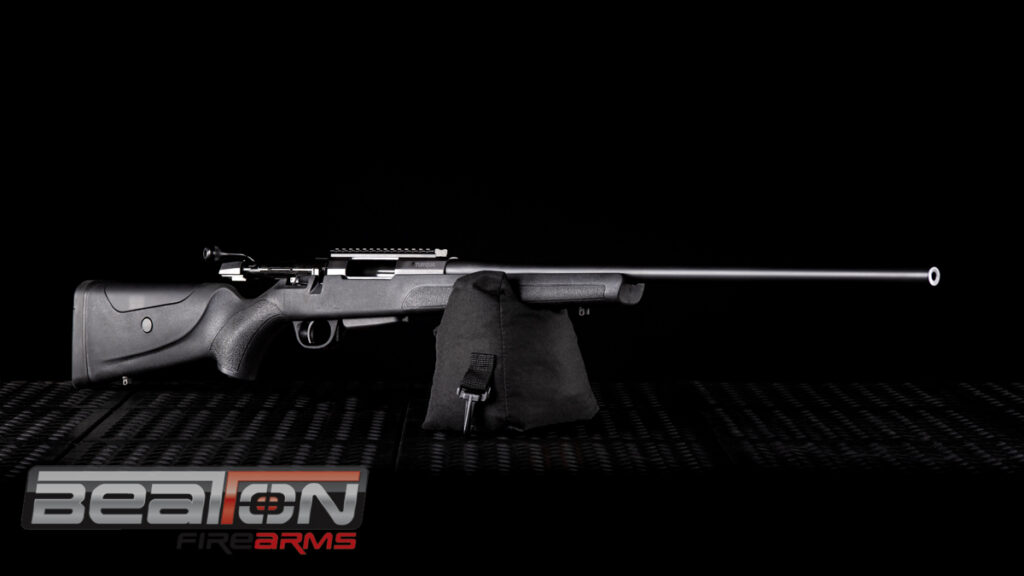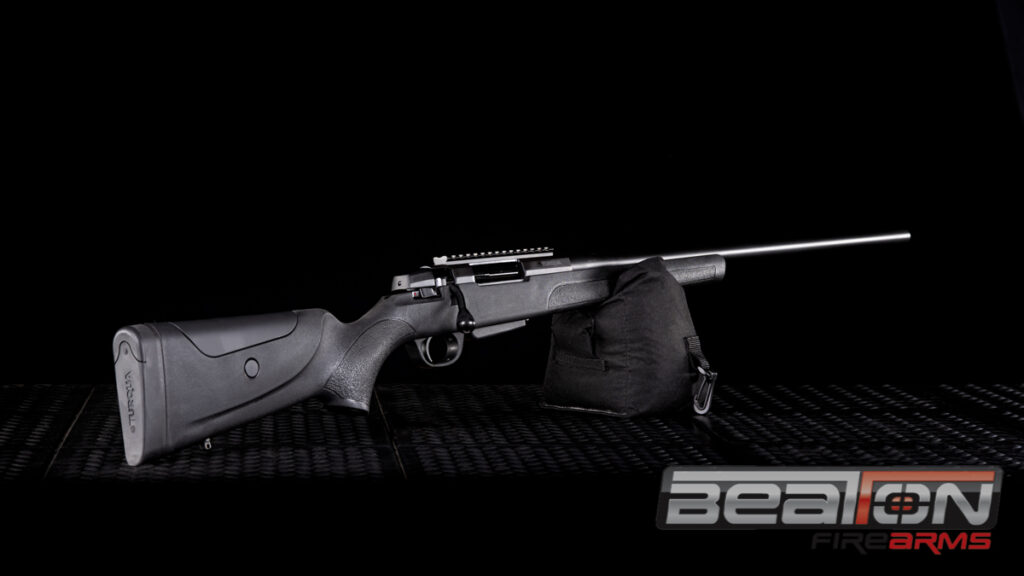 At a glance, the ATA Turqua Synthetic rifle seems to be produced to compete directly with many other entry-level rifles such as the Ruger American or Mauser M18. On picking it up, the synthetic stock has a premium feel, and the rifle is weighty but not overly heavy at slightly under 4kg. The 24″ barrel is advertised as a "heavy sporter", and is heavier than your standard sporter barrel but not quite heavy enough to be considered a varmint barrel. A steel Picatinny optics rail is securely attached to the receiver, and all metalwork is finished in an attractive satin blue.
The stock is quite thoughtfully designed and includes rubber grip panels and an adjustable cheek-piece, and length-of-pull is adjustable with spacers. The magazine well and trigger guard are all synthetic but high-quality, like the stock, and both are easily removable. While the rifle has a right-hand operated bolt the cheek swellings on the rear stock make this rifle a bit more left-hand friendly than other rifle designs (not unlike many modern air rifles), and Trent, a left-handed shooter, finds this rifle comfortable to shoulder and operate. Another nice feature of the stock is the flat-bottomed forend, which will allow for more stable shooting while resting off hard surfaces such as car windows and fence posts; much more "Aussie-friendly" than most other rounded synthetic stocks on the market.
On initially handling this rifle, both Zaine and Bill immediately noticed the similarities between the synthetic magazine present in the rifle and that of the Tikka T3/T3x, and while the ATA is almost certainly inspired by the Tikka mag they are not interchangeable – the ATA magazines are too short and do not include the inner spacer block. This makes replacement magazines a little bit hard to come by for the time being, but this shouldn't be a massive problem as all Turqua rifles are packaged with 2 different magazines; one a compact 3-round and the other a 5-round that fits flush with the trigger guard. Additional 5-round magazines are available through the supplier but are currently in limited supply.
The ATA Turqua rifles currently available in .243 Win, 6.5 Creedmoor, and .308 Win; all popular hunting calibres, and comes with a sub-MOA guarantee.
Turqua Walnut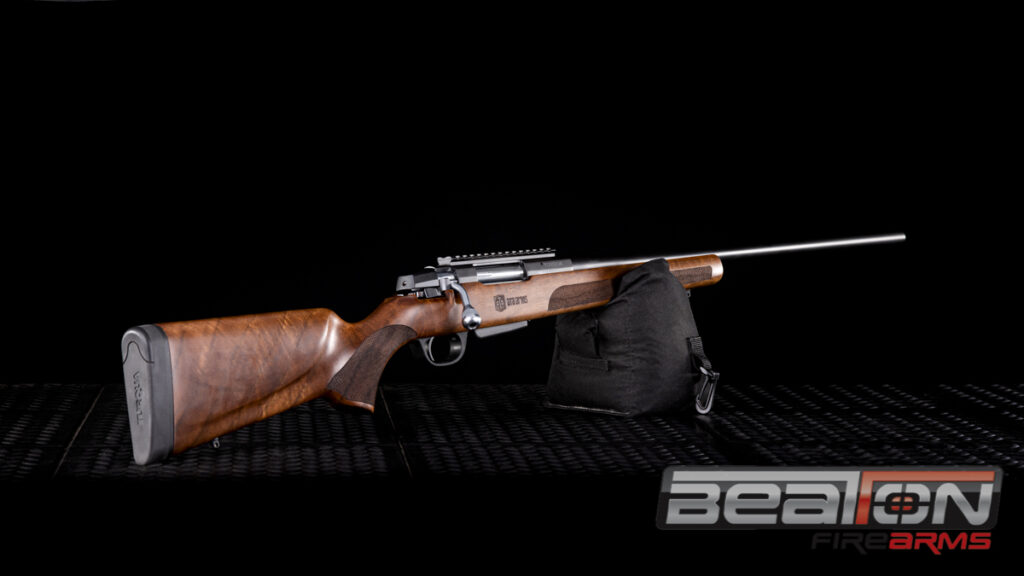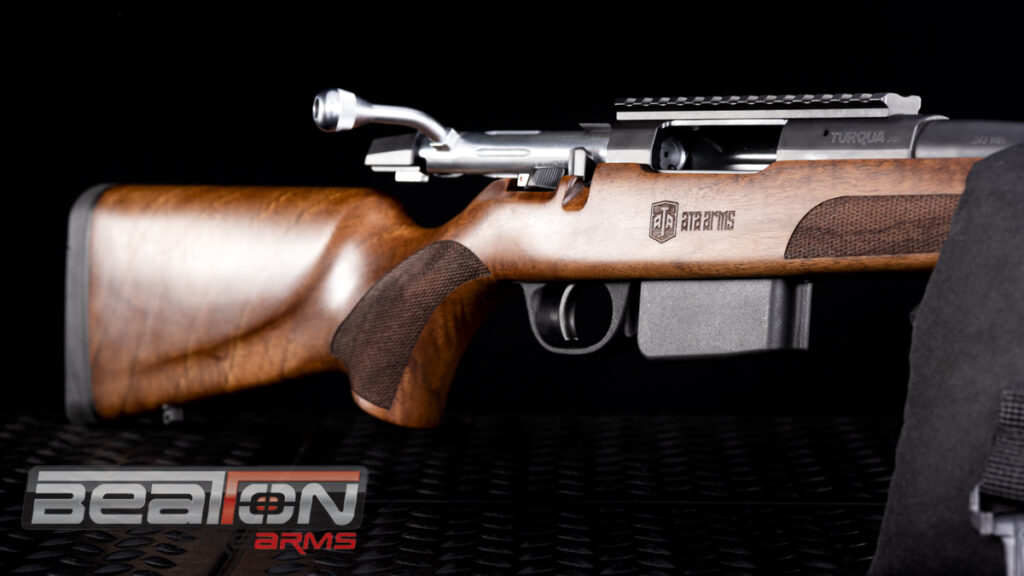 The walnut-stocked ATA Turqua is the one that I was excited to see, and none of these rifles lasted long on our shelves. Featuring all the same features as the synthetic-stocked model (minus the cheek-riser), for a token price more than the former model you can instead have this stylish rifle with its beautifully-figured walnut stock.
Distinguishing this from the synthetic model, the bolt has an eye-catching stainless finish instead of the standard blue. The bolt operation of all of these Turqua models feels remarkably smooth, with a monolithic fat-bolt design that is popular in modern European rifles. It includes longitudinal flutes and 3 locking lugs too, allowing for a short 60° throw angle. Also included is a standard 3-position safety that would suit most shooters; a very good feature for a hunting rifle. The trigger is a user-adjustable 2-stage, 3-lever design that has the same premium feel as every other aspect of this rifle.
ALR Sniper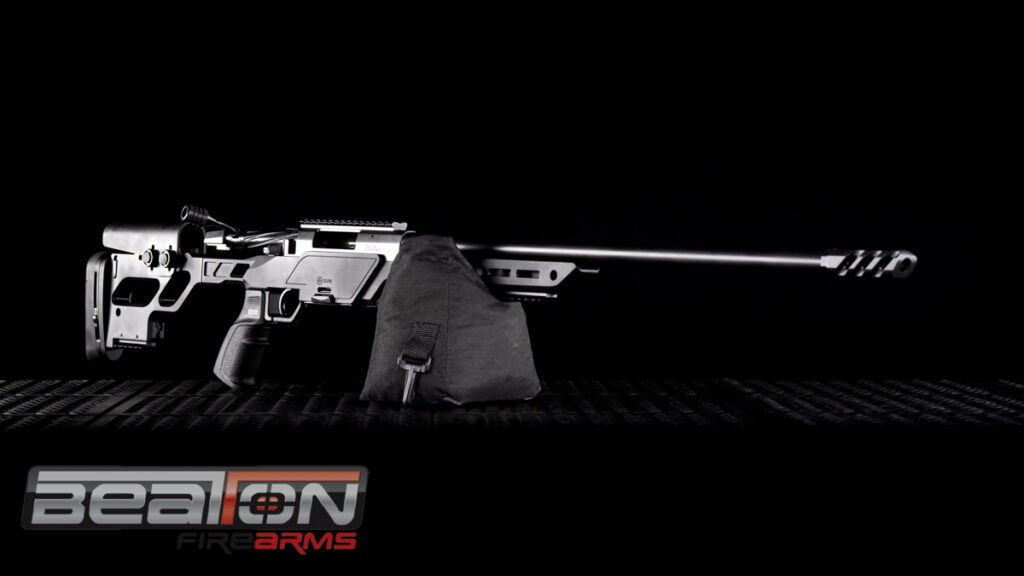 Moving into the modern tactical chassis rifle market, the ATA ALR Sniper adds another very budget-friendly entry into this field. Overall, this package is set to be quite an attractive offering, featuring many features that just aren't present on other entry-level chassis rifle packages.
The proprietary aluminium chassis features all the adjustments you would expect such as cheek-piece height and length-of-pull, but it also includes some unexpected premium features such as butt pad height and angle. The butt also includes a short piece of Picatinny rail for mounting a trail spade or rear monopod, as is popular with shooters who shoot prone. The angled synthetic grip has a nice rubberised texture and feels much like any other standard angled grip.
The forend is quite skinny and only just clears the barrel, but for shooters who like a more chunky tactile grip there are multiple M-LOK attachment points to attach any market-standard grip available. Another short piece of Picatinny rail is included to allow the attachment of most bipods, and there are multiple places available for the attachment of QD sling swivels.
The magazine is different from the other Turqua offerings and is it's own proprietary 5-round, double-stack design, made of metal and fitting flush with the bottom of the chassis, giving a unique look and protecting it from damage. The action and trigger feel the same, with the exception of the oversized tactical bolt handle and stylish spiral fluting on the bolt body.
The barrel is 24″, same as the Turqua rifles, but it is slightly heavier, making it a varmint profile, and the muzzle is threaded for the included muzzle brake.
The ATA ALR rifles are available in .308 Win (1:11 twist) and 6.5 Creedmoor (1:8 twist).
Overall, we're quite impressed with these new offerings from ATA Arms, and we think they will be very popular with Australian shooters. If you're interested in learning more about the new Turqua and ALR rifles you can look at our first impressions live video, available on Youtube here, or stay tuned on Youtube or Facebook for a live video on our next training course at Billy Farm to check in with us as we run in and zero my walnut .243 pictured above!