Our long range training course is definitely our most popular course, and last weekend we were excited for our first course of the year. However, with a pair of tropical cyclones brewing off the coast (albeit a long way from Billy Farm), our four trainees were going to have their skills tested thoroughly by the end of the weekend.
As we must condense a whole lot of shooting training into just two days of tuition, it is assumed that everyone attending one of these courses is already a skilled shooter and capable of making sub-MOA groups at 100m. This was definitely the case with this weekend's four participants, however, after a little bit of guidance by Trent and Zaine, the benefits of holding your forend when shooting became somewhat apparent; improving your follow-through and aiding you in calling your own shot. By the time we had calibrated scopes and ammunition at the end of the first day, each of our shooters were proficient marksmen and were making consistent hits at 470m.
We did however get an interesting opportunity to compare two popular choices of rifle for long range shooting on this course, as two of our participants were shooting the same ammunition but through different rifles with different length barrels. The different rifles in question were a Savage 110 Elite Precision and a Lithgow Arms LA105 Woomera, both in 6.5 Creedmoor and firing the same Hornady factory loads. The Lithgow comes from the factory with a 1:8 twist, 24″ barrel, whereas the Savage comes with a 1:8 26″ barrel, and, interestingly, the Savage shot the same 140gr A-Max projectile 100fps faster, allowing the Savage's shooter to push his projectiles out a little bit further. Both managed to hit 1000m on the second day, however, and both are fantastic rifle setups, coming as standard in versatile, modern chassis systems and equipped with heavy target barrels and muzzle brakes. Zaine talks about this and the course in general a bit more on our Friday Night Live episode here.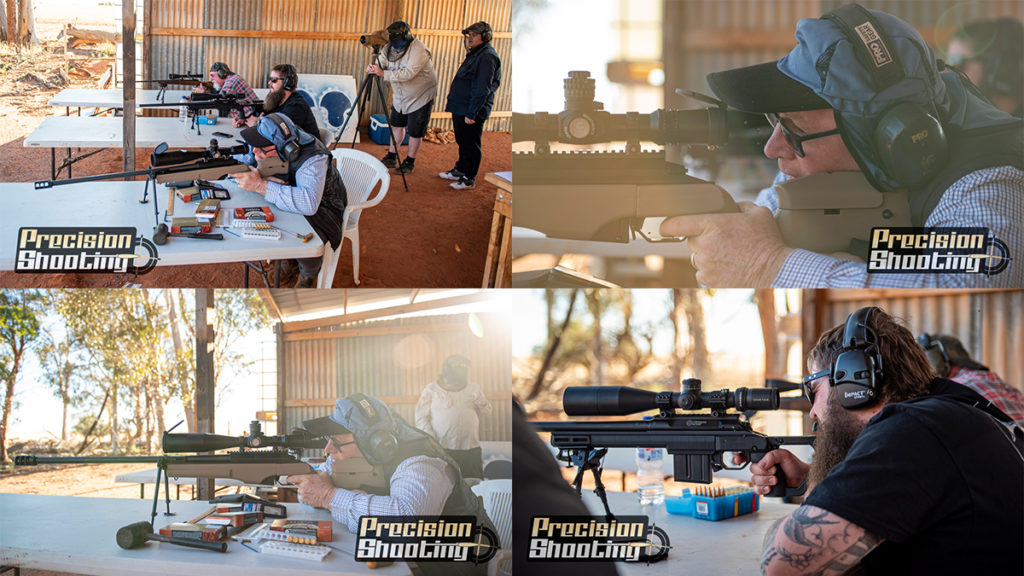 The second day presented some very challenging shooting conditions, as the cyclonic conditions set in off the coast and gave us some strong and variable wind speeds. From where we set up we were measuring an uncomfortable 8m/s easterly wind, however, as we were driving to the location, it was interesting to note that the wind speed and direction changed a bit, as observed from the dust trails of our vehicles.This would have to be compensated for by the shooters, and there are a few different techniques we can use to judge the strength and direction of the wind across the range.
Each participant successfully hit the 320m and 400m targets with their first round, shooting straight into the wind, however the 600m and 1030m targets proved to be a bit more challenging, shooting across the wind.
In the end, only 3 of our participants managed to hit the final target, with the 4th running out of ammunition a little bit early. He was incredibly close to the target with his final round, however, (a handful more shots and he would have hit that 1030m gong), but this highlights the importance of bringing an extra few rounds if you are not sure on how much ammunition to bring. You will need a minimum of 100-120 rounds to complete the course (remembering of course that we need to sight the rifle in, calibrate the scope, calibrate the ammunition, shoot at 5-6 different gongs of varying difficulty and leave some in reserve just in case of firearm malfunctions), but we recommend bringing at least 150, especially on weekends with tough shooting conditions like this one.
That all being said, hitting the targets they did was certainly an achievement for each of our attendees to be proud of, and we're looking forward to what next month's course will look like.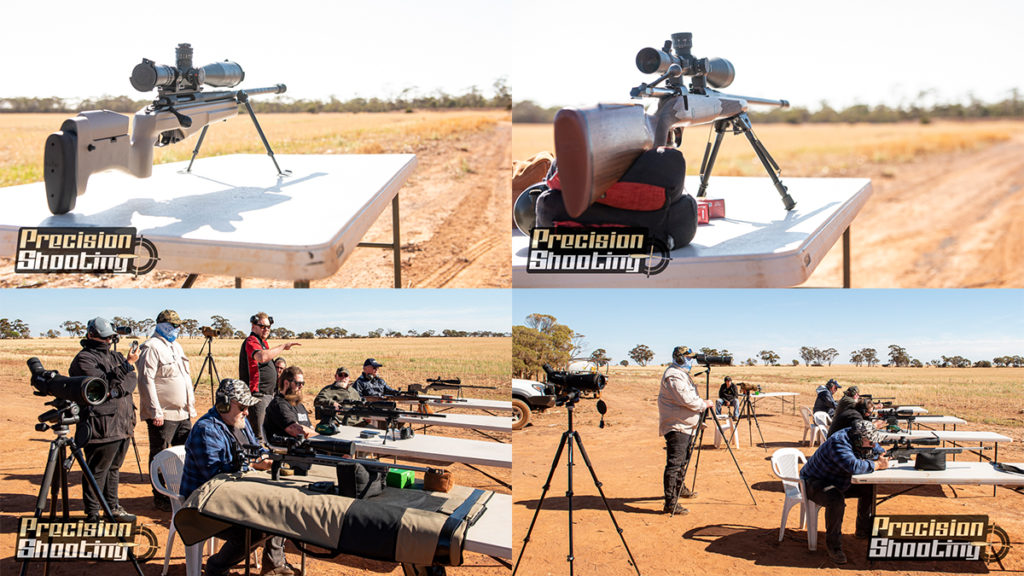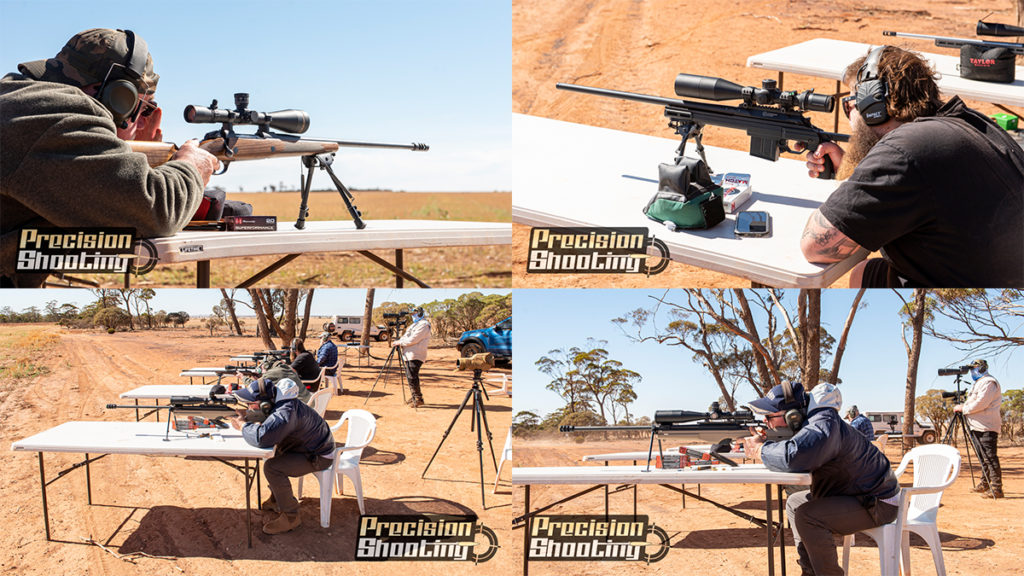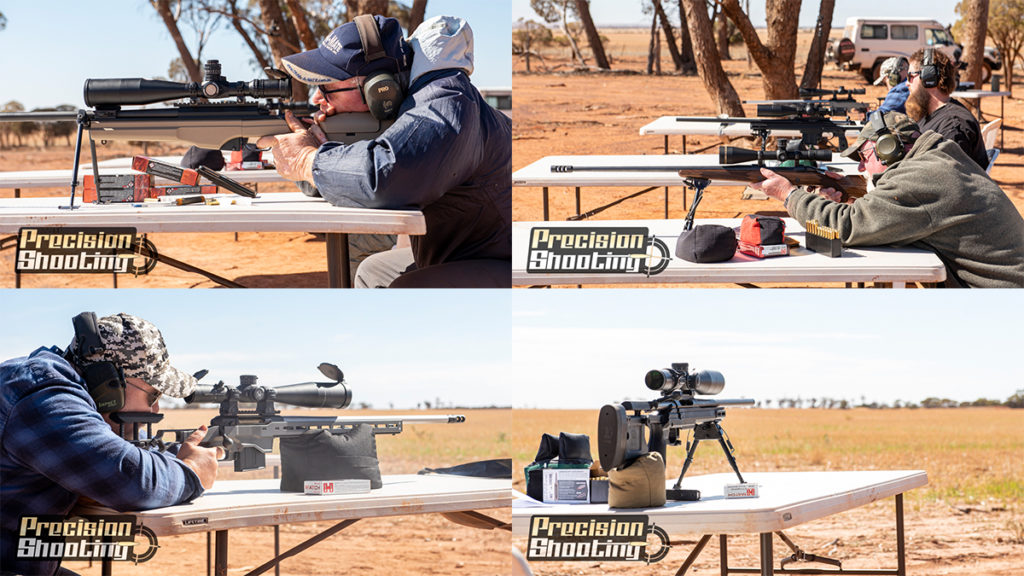 We've got 4 more long range training courses coming up this year; if you'd like to be on the next one be sure to book in now!