We had had a lot of rain at Billy Farm over the week prior, but the forecast for our weekend's long range course was clear and calm if a little chilly; nothing a warm fire and tasty barbecue couldn't fix. The crop was sprouting, the dams were part-filled, and the air was full of mosquitoes and frog calls – quite a different environment from our previous two trips to the farm.
This time we had four shooters on the course, at both ends of the spectrum when it comes to shooting experience. One client brought his son out for a shoot, and while he had very little actual shooting experience we were able to get him on target quickly and hitting 1000m by the end of the weekend. Another participant even drove all the way down from Tom Price, and we hope to see more of him in the future!
Everyone was shooting smaller calibres this time around – we had a 6.5 Creedmoor, .243 Winchester, a custom .22-250 with a 1:6 twist barrel, and a 6mm Norma BR set up in a custom bench rest rifle we built a few years ago. For long range target shooting magnum rifle cartridges are often unnecessary, especially when using modern modern match projectiles and fast twist barrels.
We made it through the first day's course material very quickly; our custom-built rifles grouped well and the high-end Nightforce optics that most of our participants were using this time required very little calibration. One of our shooters brought his own MagnetoSpeed chronograph; the same brand that we use for this course, making the set-up phase of the ammunition calibration and data generation stage of the course faster too. Having your own chronograph is a very useful tool for long range shooting, especially if you want to develop your own loads. If you plan on getting into hand loading and want to learn more about ammunition calibration, our long range course is a fantastic environment to do that in, particularly if you have done one of our reloading courses as well. Of course, many people who have attended our long range courses in the past have achieved very satisfactory results using standard factory ammunition, so this is just an optional bonus.
If you want to hear a bit more about day 1 of the course, Zaine and Trent talked about it a bit more on that night's Friday Night Live episode here.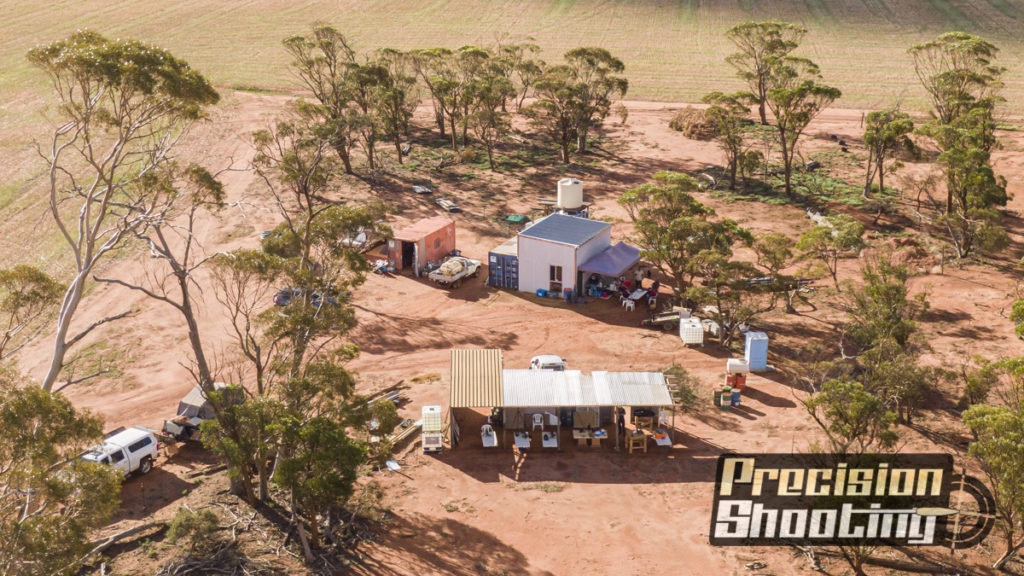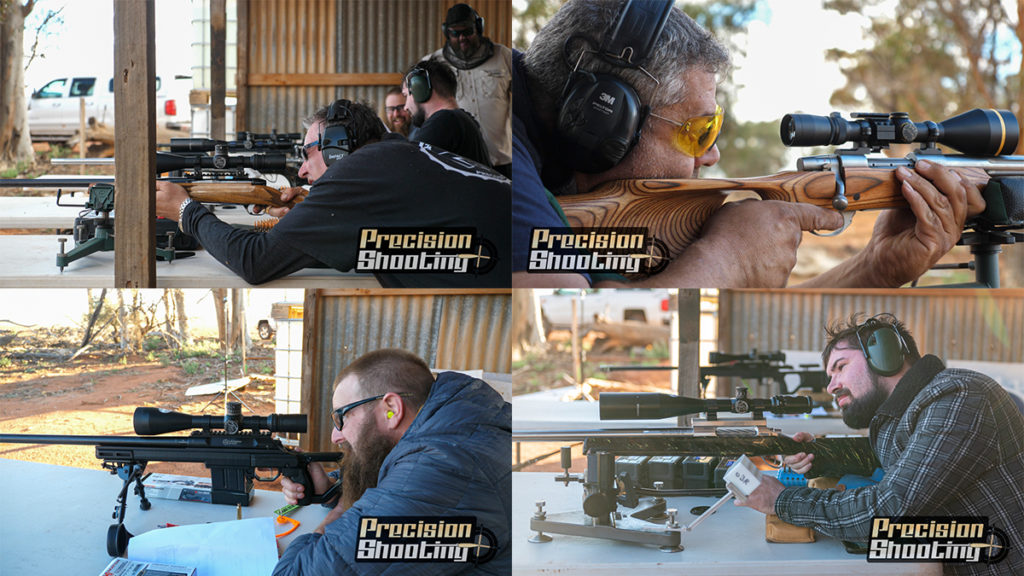 In contrast to our last long range course, conditions for the second day of shooting were excellent, and the gentle wind was predictable and quite easy to compensate for. However, the ground was still damp and soft from the week's heavy weather, which made misses a bit difficult to spot. All of our shooters managed to hit the 320m and 400m gongs with ease, and for most the 600m target was equally straight-forward. Our .243 shooter's rifle was configured more for hunting at closer distances and he was happy with this distance, but the 22-250 had a go at 1030m, being loaded with 80.5 gr Berger projectiles fired through a 1:6 twist barrel. The 6mm Norma BR and 6.5 Creedmoor made the distance with ease; after all, those cartridges were made for this sort of shooting.
Due to the calmer wind we were even able to use the drone for spotting on the further targets, and while battery life was a bit limiting we might make more use of this in future courses. Keep an eye out for that weekend's course video on Youtube soon to see more of that!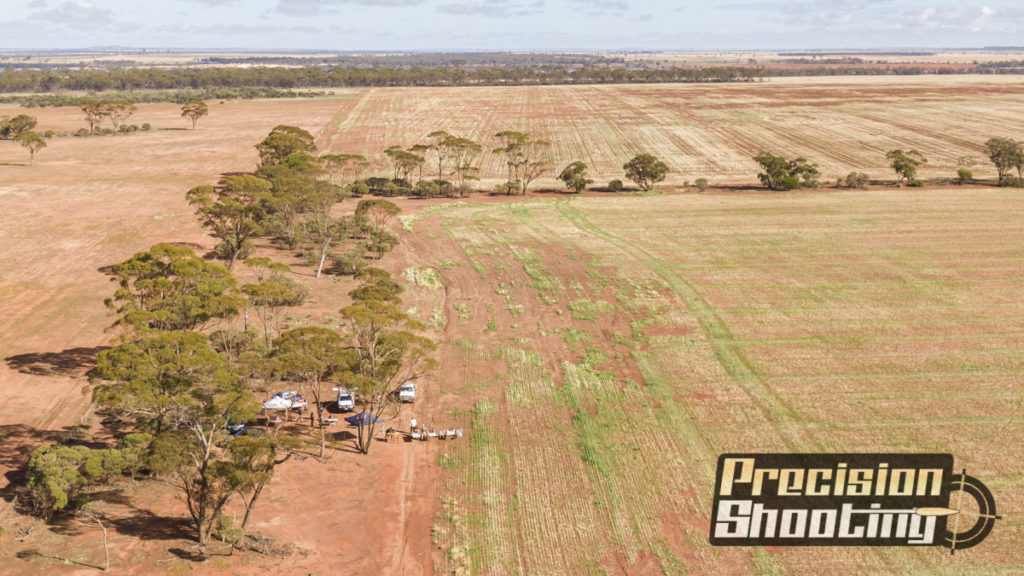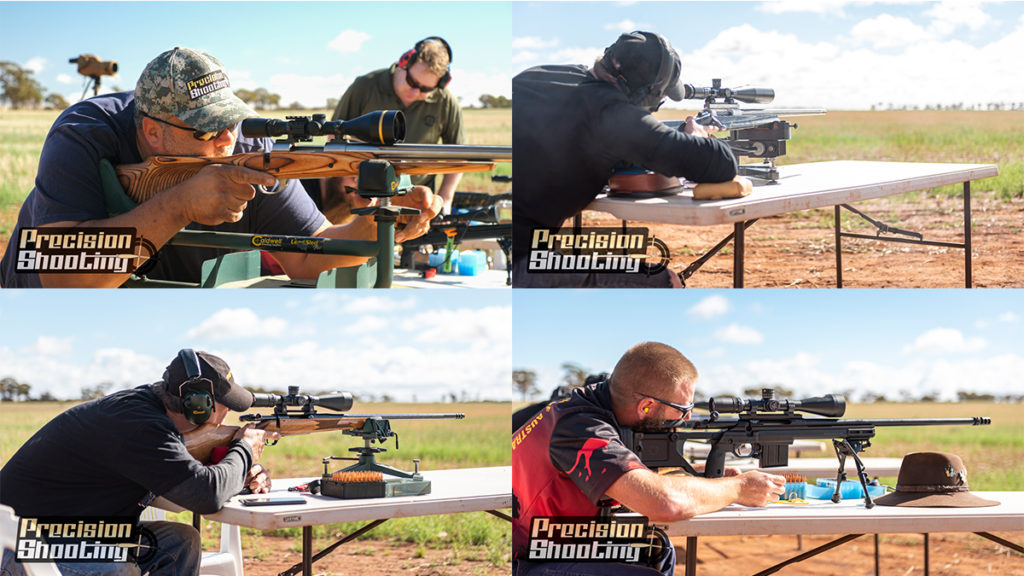 We've got 3 more long range training courses coming up this year; if you'd like to be on the next one be sure to book in now!