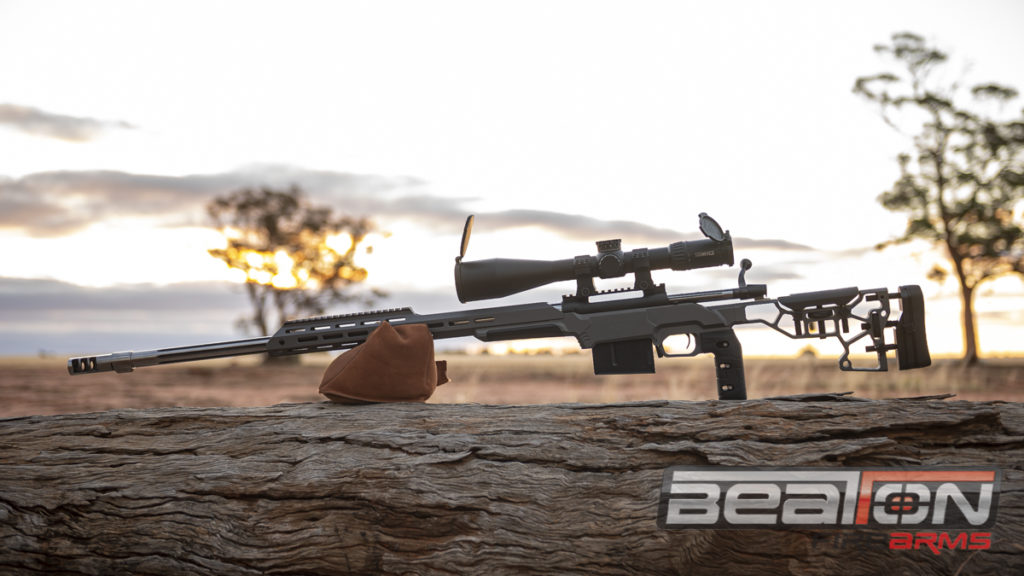 With Summer officially over, we kicked off our shooting season for the year with a social trip up to Billy Farm last weekend. We like to have regular social trips up to Billy Farm, inviting past clients of our Precision Shooting training couses up to our training facilities, to allow them to refresh their skills and to just have a good time in general.
We had a bit of everything happening at the farm this time; service rifles, lever-actions, clay targets with shotguns, and lots of long range target shooting. The wind was particularly challenging this time, being quite strong and choppy, so that gave us a chance to mix things up a bit. We even took Trent's .22lr down to the bottom of the farm to see how far we could shoot it accurately, and despite the 7-8m/s headwind he managed to hit 320m on his third shot.
Trent also brought his new 7mm Punchy rifle (pictured above) out with a couple of different hand loads and we velocity-tested them against our regular Magneto Speed chronograph and a LabRadar doppler radar system, with some interesting results. The jury is still out on which system is better, but the LabRadar was definitely easier to set up and use. If you missed the Facebook live video we filmed at the time we were doing this, you can catch up on YouTube here.
For those of you who haven't heard us talk about the 7mm Punchy, it is a wildcat cartridge we developed here in-house, starting with a 300PRC case and necking it down to 7mm. It isn't a VPF calibre, and should be fantastic for long range target shooting. However, we found that the 197gr Sierra MatchKing projectiles we originally planned this cartridge were actually disintegrating at the high velocities we were achieving, so we will need to find an alternative for next time.