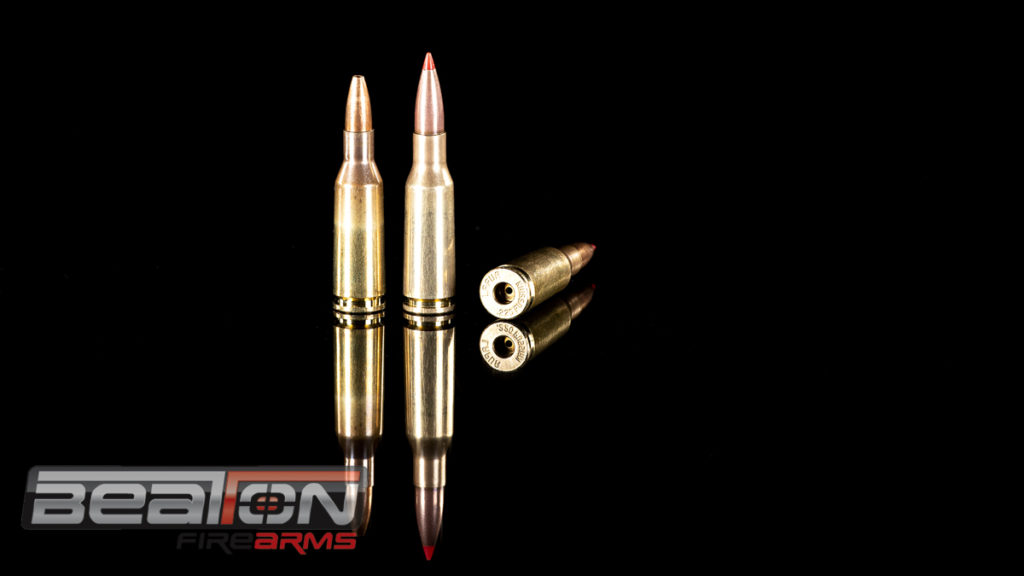 Ross's new wild cat idea is called the 6×38 Ligma.
The 220 Russian case necked up to 6mm running an 87grn V-max makes a punishing little short cartridge that works well out of Ruger Ranch 7.62×39 mags.
Differentiating it from other similar wildcats is maintaining the tapered case and shoulder of the 220 Russian parent case and keeping the throat short. This allows for better seating positions of varmint projectiles, utilising case volume with faster burning powders, shorter barrel for compact rifles, consistent feeding from larger capacity magazines and a quieter firearm report.
The vogue seems to be large capacity and super high velocity with high BC projectiles – something not necessary with most types of vermin hunting in WA. This cartridge is refreshing as it trades off big powder volume, excess recoil, noise and long barrels for efficiency.
More information on this build later this year.