Following the success of our corporate weekend last year, we decided to hold a similar event this year, taking a group of guys out to Billy Farm to see what Beaton Firearms and Precision Shooting Australia has to offer them. Armed with experience and ideas we set out to improve on the already action-packed itinerary of last year's event, breaking the two days' shooting up into several stages with mildly competitive shooting matches and more variety.
As many of the attendees were very new to shooting, rimfire rifles are the logical place to start. We provided a wide range of rifles to play with, from a simple bolt-action Savage 93 to a semi-automatic Ruger 10/22 (for those interested in pursuing a Cat C license), and these provided a solid foundation on which the rest of the weekend's shooting was based. It also proved to be a fantastic opportunity for us all to play with the new CZ 515 American blow-back lever-release rimfire rifles. Everyone loved the new model, and we expect them to be a popular new product.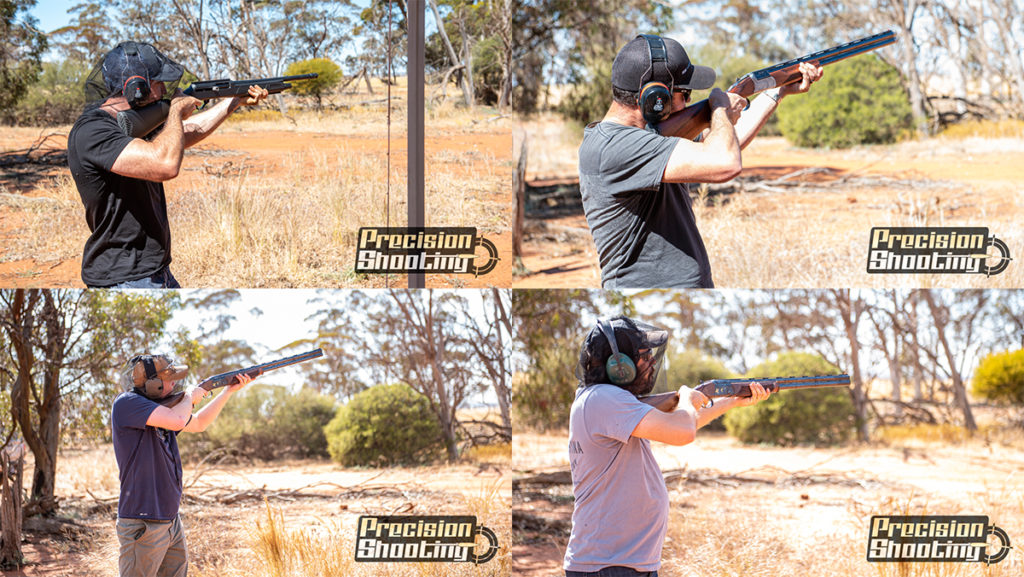 Shooting clay targets with a 12ga involves a completely different set of skills to shooting static targets with a rifle, and many of the participants seemed to relish the challenge. Our Beaton XBS 1201 straight-pull shotguns were popular, but with this kind of shooting nothing beats an over-under double barrel, like the Akkar Churchill we also provided.
We held a 15 target competition – 10 trap clays from our Easybird Autofeed and 5 skeet from our Wheelybird.  The winner got 11 out of 15 – well done to Xavier.  Both Champion clay target throwers worked well over the two days but are very different machines to set up and use – ask us for our opinions on the different models next time you're in store.
Service rifle shooting is a popular sport in WA, and with Bill's expertise in Lee Enfield .303s we decided to set up a mini 15-round 3-position match for the attendees to test their new-found skills against the clock. Participants quickly learned that shooting these older service rifles can be a little more challenging than with our more modern sporting rifles, but once you've become accustomed to the handling characteristics and harsh recoil mastering these older rifles can be very rewarding.
5 Rounds from the bench, 5 rounds sitting and 5 rounds standing was the competition and the winner shot a very respectful 51.1 out of 75.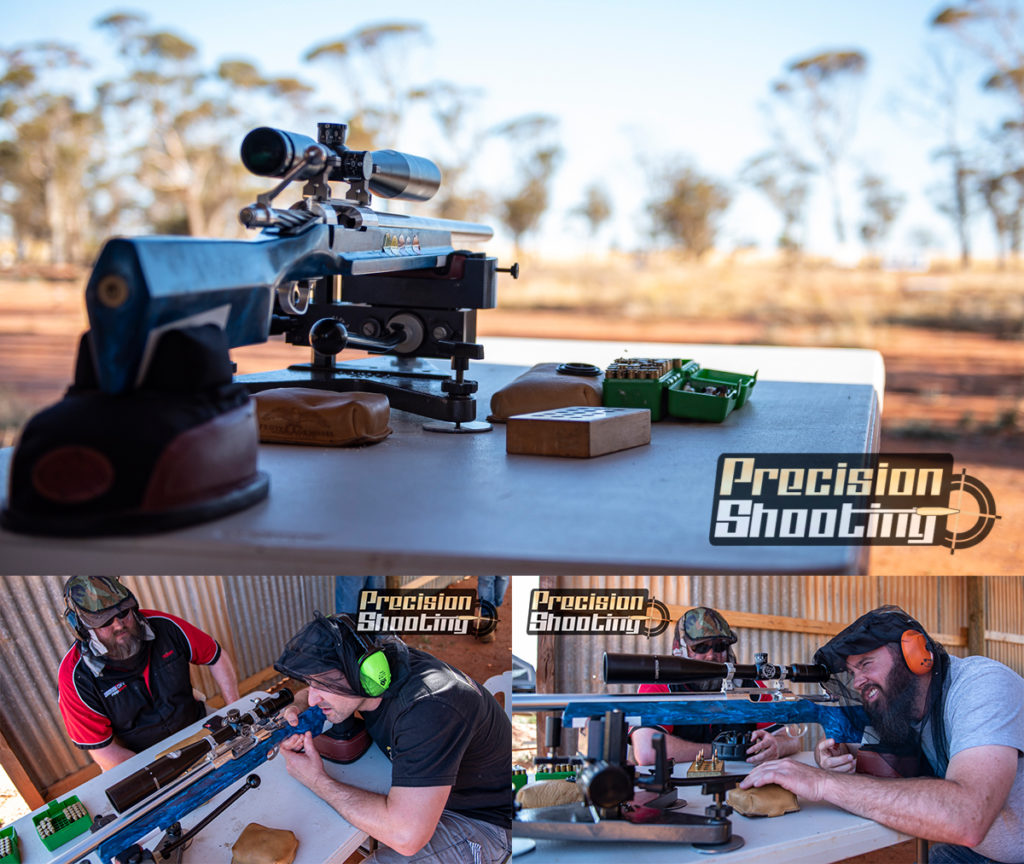 Shooting a hole in paper is one thing, but putting two bullets through the same hole is another thing entirely, and if you want to sample all the shooting world has to offer you have to try bench rest shooting at least once. Using a client's custom-built PPC rifle attendees learned to shoot tight groups in a competitive environment at 100m, coached by Trent.  This particular event gave us a bit of a change in pace and a chance to begin winding down from the faster shooting earlier in the day.
The challenge of Benchrest shooting was evident with nearly every shooter doing extremely well, except for one misplaced shot.  The tightest group was a touch over 20mm centre-to-centre.  Quite respectful for shooters inexperienced at Benchrest shooting.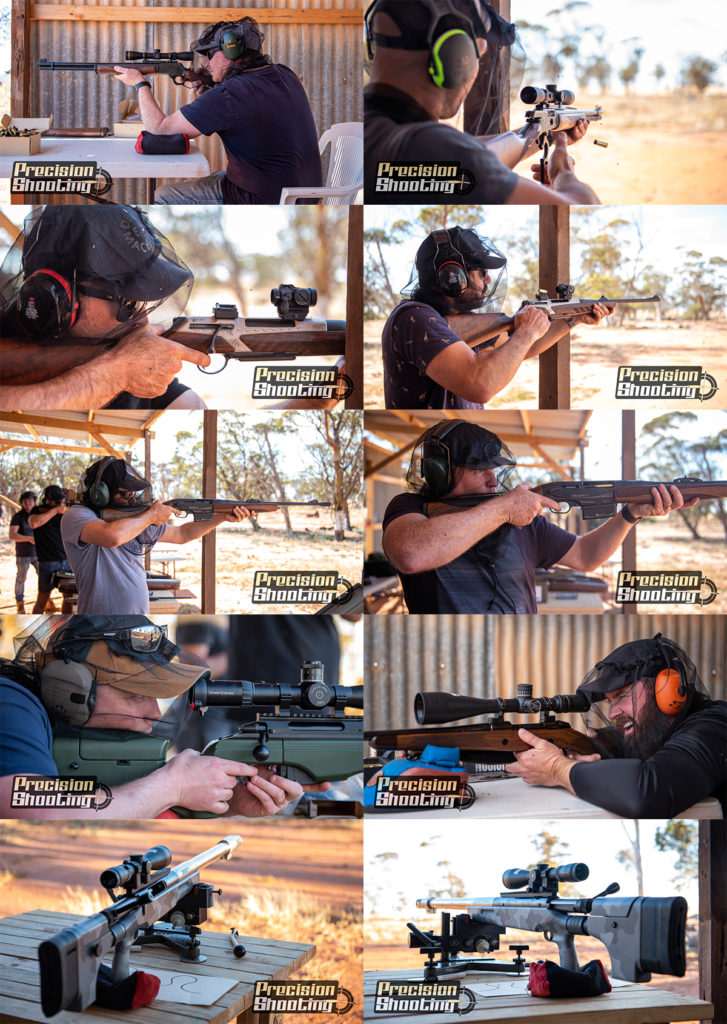 Of course, there are lots of different ways to shoot, and lots of different rifles that a shooter can use, and we wanted to give everyone the chance to try as much as we could offer. From our Marlin 1894 lever-actions in .44 Rem Mag, straight-pull bolt-action Merkel RX-Helix in .223, the gas-assisted lever-release Verney Carron Speedline in .300 Win Mag, and the many different guises of the modern bolt-action rifle, from the Sako 85 Deluxe hunting rifle to the Sako TRG-42 snipers rifle in .300 Win Mag, we had something available for hunting practically all kinds of game in Western Australia. The lever-actions were naturally very popular, as was the .300 Win Mag Verney Carron, but we had to be careful to let it cool down between shooters.
We even brought out our custom .50 BMG, and some shooters were interested to learn that there were in fact clubs and competitions available to us that would allow the use of such a big caliber.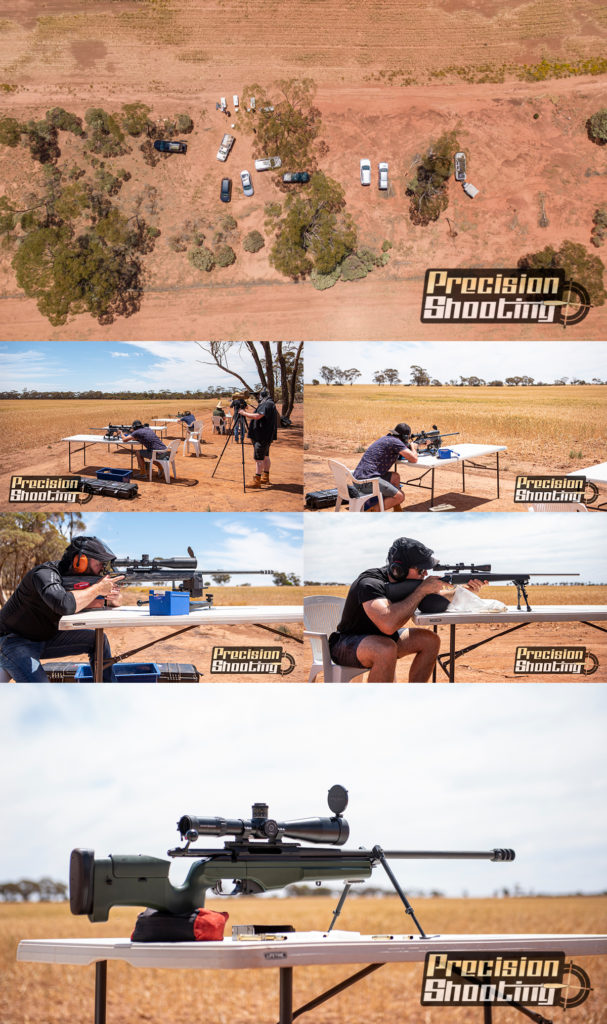 By late morning on the second day there was one thing left for us to show our patrons, and you could tell some of them were keen to see how hitting targets at distances of over 1km was even possible. We decided to skip the theory of our long range training course and set up the rifles ourselves, but there was still a lot for attendees to learn. Heat mirage was quite strong in the harsh sunlight, making target acquisition difficult, and the wind was a little choppy, but with Trent's assistance calling it everyone was able to hit their targets. For this part of the day we used one of our Weatherby Vanguards in .243 Win for shooting at closer distances, a Sako TRG 42 in .300 Win Mag for targets at around 600m distance, and a Savage 112 in .338 Lap Mag for the 1030m gong.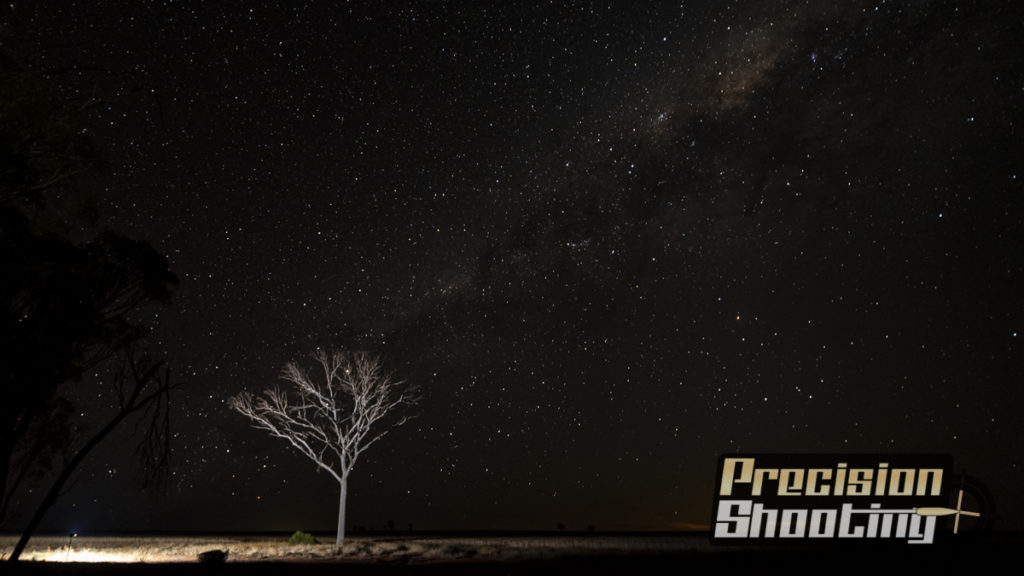 Of course, the shooting part of any shooting trip is only part of the experience. Country air; camaraderie, and camping out under the stars is just as big a part of any trip out to Billy Farm as the shooting, and it's certainly good for the soul.
If you're interested in us organising you a corporate weekend or would like more information, feel free to email us or check out our website, and don't forget to keep an eye on our Youtube and Facebook for more photos, videos and highlights from the weekend!