With the rising popularity in tactical chassis systems amongst shooters, the market has seen a sharp rise in the number of different products available to consumers. While most will contain the same core feature set many innovative and new products have come from lesser-known domestic manufacturers, such as Southern Cross Small Arms. Designed, manufactured, and tested in Australia, their Tactical Shooting Platform, or TSP X, hit our shelves this week; have a closer look and see what you think.

Built around a unique recoil lug clamp design and featuring a fully floating barrel and ergonomic design, the TSP X is neatly machined from 6061 T-6 aluminium. Finished in a tough black anodised coating and weighing in at 1.86kg, this chassis offers premium quality and features but for a budget-friendly price.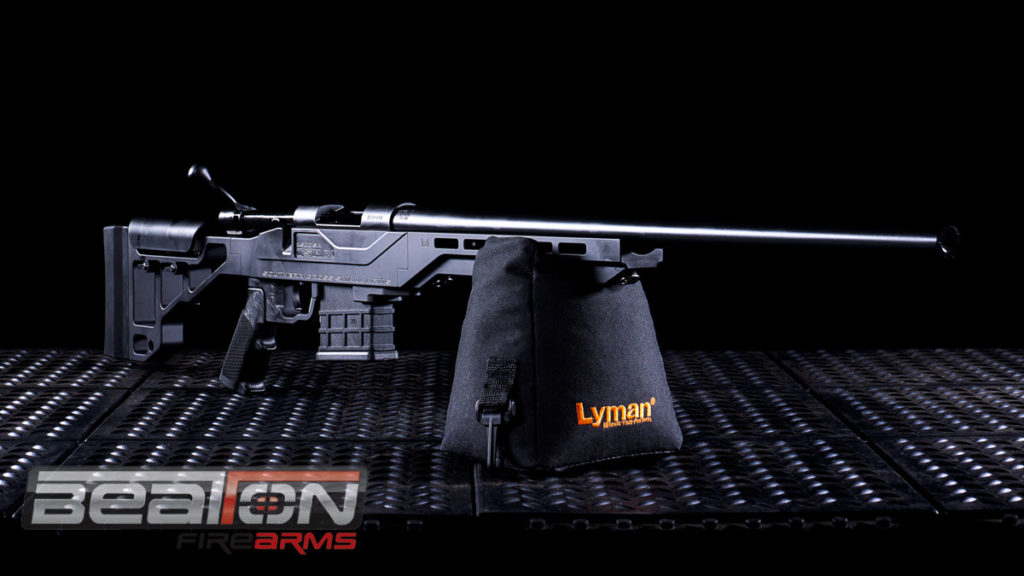 The buttstock offers ample adjustment for any body shape or size and in any application, with 25mm of adjustment in the length of pull and a highly adaptable cheek riser, featuring 28mm adjustment in height, 14° yaw and with a fully adjustable zero stop. A firm recoil pad and two QD sockets compliment this arrangement.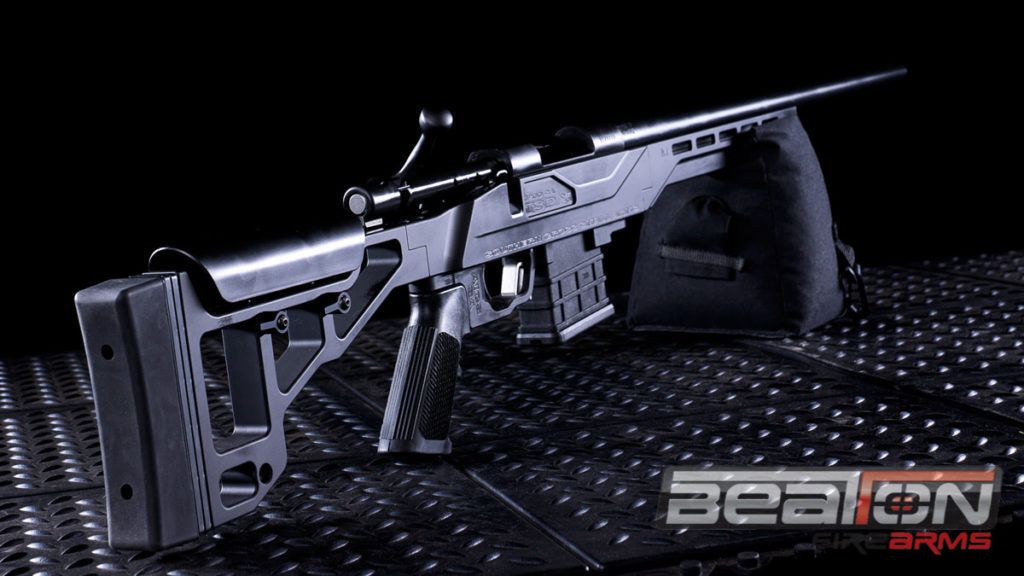 This chassis system includes all the features you'd expect plus a few more. Compatible with AR-style pistol grips and AICS magazines, you also get a two-way ambidextrous magazine release built in and around the generously-sized trigger guard, perfect for fast-paced match shooting.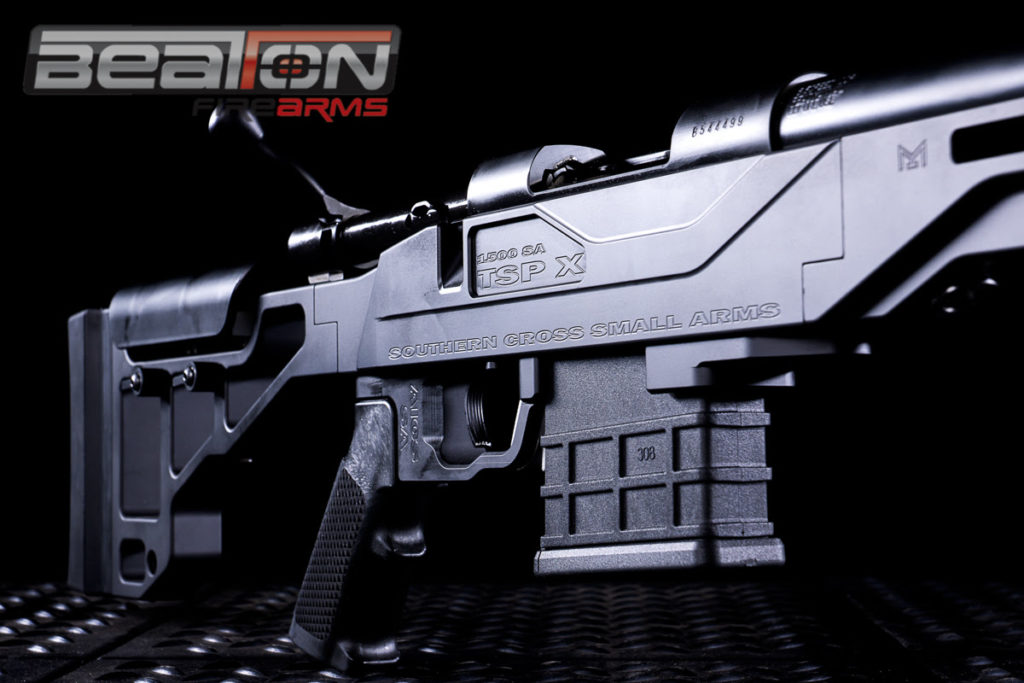 The comfortable and well-balanced fore-end features plenty of space for the attachment of all kinds of accessories. With 5 M-LOK slots located on both sides and the base and 2 more QD sockets placed in convenient positions, the fore-end itself is quite substantial and offers quite a reasonable grip alone without any additions needed.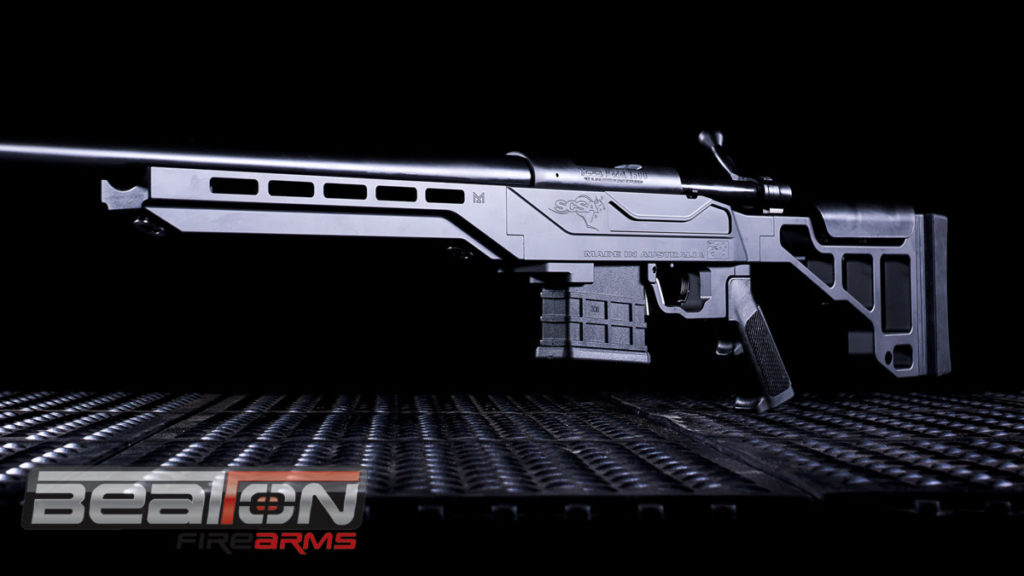 Available in Howa, Tikka, Remington and Lithgow Arms short-action inlets (with long-action options coming soon), the SCSA TSP X is priced to compete with other entry-level chassis systems such as the Oryx or the KRG Bravo but provides an alternative for buyers who prefer to buy Australian-made. Plus, that anodised coating will keep your investment looking good for years to come.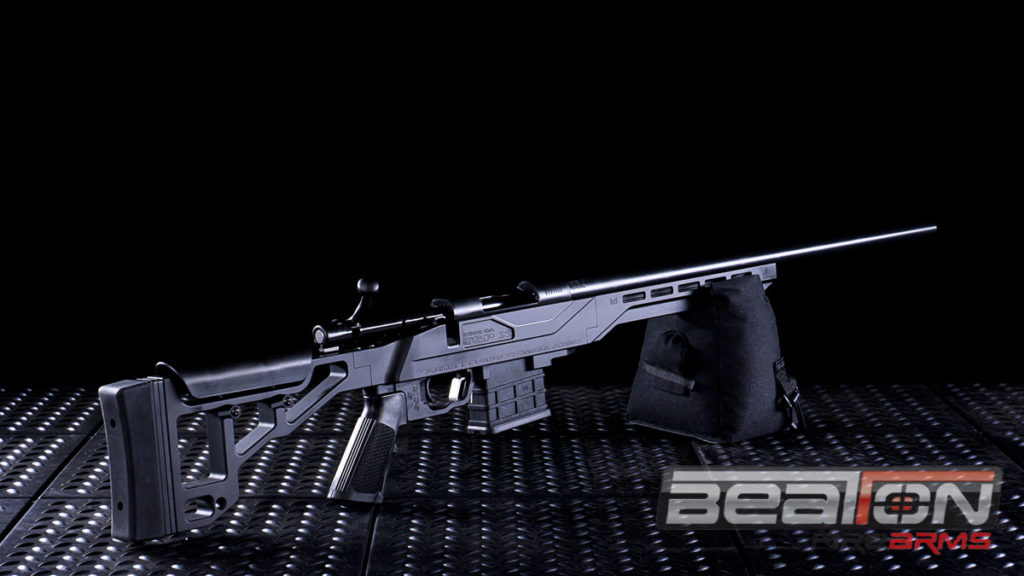 Would you like a TSP X chassis for your rifle? Click here to get yours today!
Rifle pictured: Howa 1500 in 6.5 Creedmoor; click here to buy now!