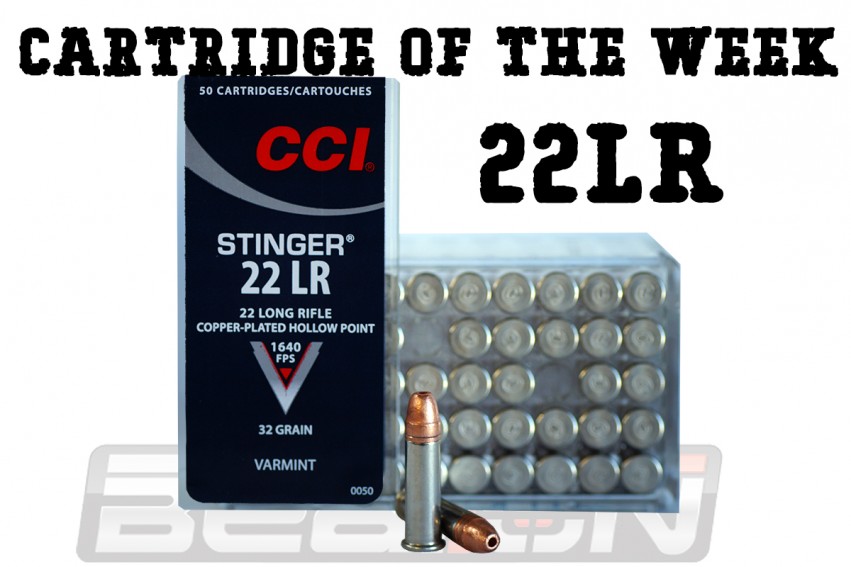 .22lr – CCI Stinger
The 22 long rifle (lr) is the simple, inexpensive rim fire cartridge that everyone should have in their firearm collection. It was designed in the 19th century and has been chambered in every type of firearm – the popularity of this cartridge has led to a massive range of ammunition for almost every type of shooting.
22 lr ammunition is manufactured for discrete game hunting and plinking using low velocity ammunition, target shooting using 'standard' velocity ammunition, game hunting on larger properties using high velocity ammunition and specialty purposes using Hyper velocity ammunition, shot shell ammunition or blanks. While this cartridge cannot be reloaded, the ammunition is cheap and available in almost every combination imaginable.
Firearms are made all over the world chambered in this cartridge, including Savage in the USA, Anschutz in Germany, Sako in Finland and Lithgow in Australia. As ammunition and rifles are made to SAAMI specifications in the USA and to CIP specification in Europe, over the years of firing hundreds of thousands of rounds of 22 lr ammunition through countless rifles made all over the world, I have found that USA made rifles prefer USA manufactured ammunition and European firearms prefer European ammunition – though there are always exceptions to this rule.
The cartridge pictured is one of the most popular 22 lr cartridges that we sell – the Stinger made by CCI. This Hyper velocity ammunition is loaded with a relatively small .223" diameter 32gr projectile, but fires it at over 1600 fps. The short projectile doesn't reach the rifling in most firearms, meaning the bullet has to 'jump' to get into the rifling which can sometimes deteriorate accuracy. However, if this projectile shoots well in your rifle it is absolute dynamite on small game.
http://www.beatonfirearms.com.au/shop/cci-22lr-32gr-cphp-stinger-50pk/