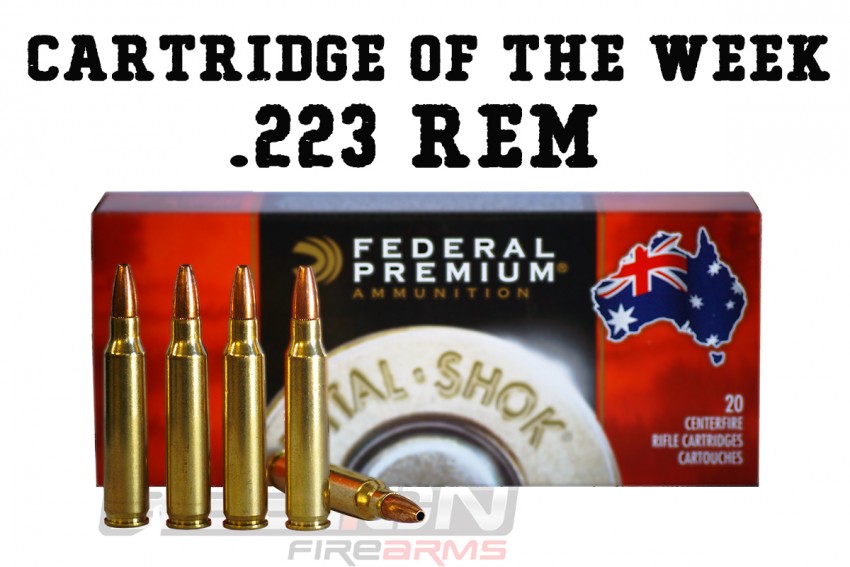 .223 REMINGTON
223 Remington is perhaps the most popular cartridge in the world, due in large to its use in a majority of armed forces and its incredible versatility for hunting and target shooting. It can fire .224" diameter projectiles ranging from the 35gr Hornady V-Max and 36gr Barnes Varmint grenades right through to the 80gr Match projectiles from Nosler and Sierra and even the 90gr Barnes projectile (if fitted with a barrel with the correct twist rate). This large bullet weight means that this cartridge has an extremely wide range of applications.
The 223 Remington is a very versatile cartridge. Most 223 rifles are fitted with 1/12" twist barrels, which will shoot all hunting projectiles. Some target projectiles can weigh 69gr and more, and will need faster twist rate rifling to propel them.
Virtually every rifle manufacturer makes rifles in 223 – American rifle manufacturers like Savage, Ruger, Remington and Weatherby; European Rifle Manufactures like Sako, Steyr, Haenel and Merkel. Even Lithgow has plans for a 223 calibre rifle.
If reloading 223 Remington there are endless components available. Every projectile manufacturer will make endless numbers of projectiles for all sorts of purposes. Pictured is the Federal Aussie ammo – loaded with a 52 grain Speer Hollow Point projectile traveling at 3275 FPS, this cartridge is deadly on all small, thin skinned game, but also incredibly accurate in a majority of firearms due to its tangent ogive.
http://www.beatonfirearms.com.au/shop/federal-aussie-223rem-52gr-hp-20pk/