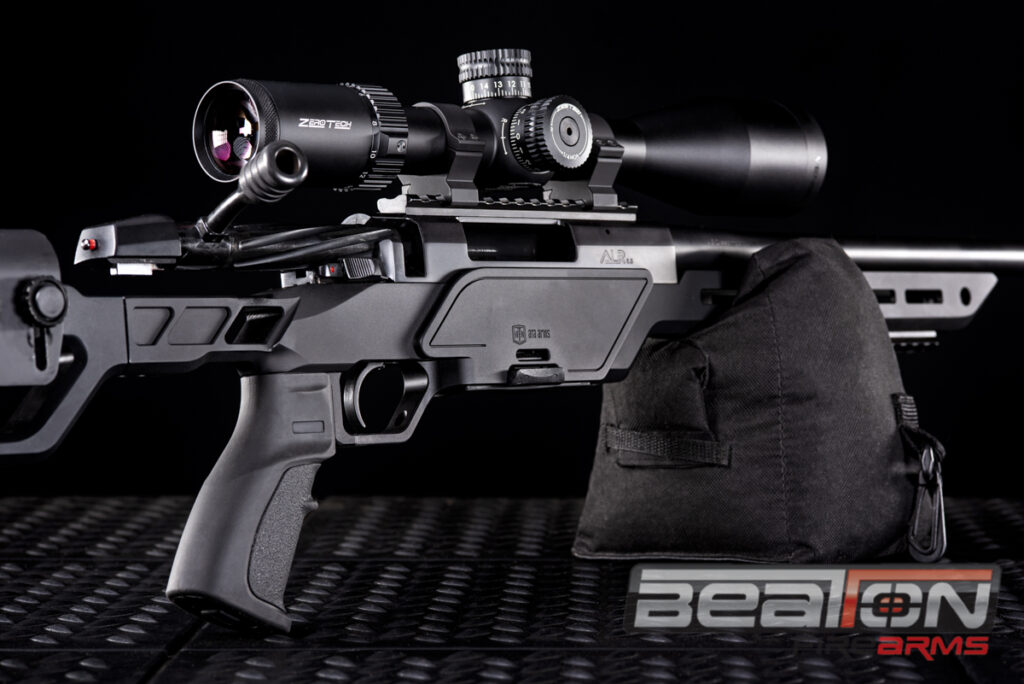 We've asked for it, and ZeroTech has delivered.
Built to Australian specifications, the ZeroTech brand has continued to deliver high-performing, budget-friendly optics for hunters and target shooters throughout 2021, adding a competitively-priced 1x20mm red dot sight as well as several different reticle combinations to their standard scope lineup this year, but some of us have felt that their more traditional MOA, second focal plane scopes have felt a bit dated, particularly when it comes to long range and tactical applications.
That is, until their new range of ZeroTech Thrive HD LR Hunter scopes hit our shelves this week.
Coming in either a 4-16x44mm or 6-24x50mm scope, the standout feature is the new LR Hunter reticle, which features mil measurements and is in the first focal plane (FFP). Being an FFP reticle really helps when shooting at varying magnifications as the reticle zooms with the scope, so that the measurements on the reticle are accurate across the entire zoom range. At the widest zoom setting, the 4 main cross-hairs will stand out and allow shooters to use this scope as a standard rifle scope, but when zoomed in all the way the 1-mil grid allows you to quickly adjust for windage and elevation at longer ranges.
Another interesting addition is that both scopes have illuminated reticles, and with 11 illumination settings and a really handy adjustment dial this can be used at all ambient brightness settings.
This comes in addition to all the other features that the ZeroTech Thrive HD scopes come with, including a 30mm main tube, flip-up alloy lens covers, capped turrets, 92% light transmission and glass-etched reticles.
The new scopes do come at a higher price-tag than the standard Thrive HD scopes, with the 4-16x44mm starting at $999 and the 6-24x50mm coming in at $1099. This puts it in direct competition with the incredibly popular Leupold Mark 3HD line of scopes that also launched this year, and while the Leupold name is pretty much synonymous with quality and high-performance optics, some shooters might prefer the zoom range and reticle of the new ZeroTech.
These will be listed on our website soon; and we look forward to seeing more of these on our shelves in the new year!