Description
MDT Field Stock
Please note: Magazine not included
Available inlets:
Remington 700 – Short Action – Black or FDE- Right Hand
Ruger American – Short Action – Black or FDE – Right Hand
Get more accuracy out of your factory rifle by upgrading with the Field Stock. The traditionally shaped polymer stock provides comfort and warmth in cold weather. Improve accuracy with the aluminum v-block bedding and a free-floating barrel. The adjustable buttstock allows you to be more comfortable for long-range shots.
The Field Stock is configurable for any shooting discipline. In addition to the included sling swivel studs, the M-LOK forend enables you to customize accessories for hunting, competition, or casual long-range shooting.
Our integrated aluminum core incorporates V-Block bedding giving you a solid connection for your rifle while free floating your barrel. This allows your rifle to be more accurate shot after shot and not be affected by temperature or humidity. It's ready for any hunt or day at the range, no matter the weather.
The adjustable buttstock cheek riser and length of pull spacers allow you to look through your scope with your head in the same position every time. Find targets faster and maintain a more repeatable shooting position.
The included sling swivel studs and an M-LOK forend allow you to mount any accessory you need to get the job done. Add a sling and bipod for a backcountry hunt or set up in a blind with an ARCA rail and tripod. AICS magazine compatibility ensures you're carrying the right amount of ammo.
Comfortable to carry long distances in the woods with a traditional stock design. The lightweight polymer is warm to the touch on cold days.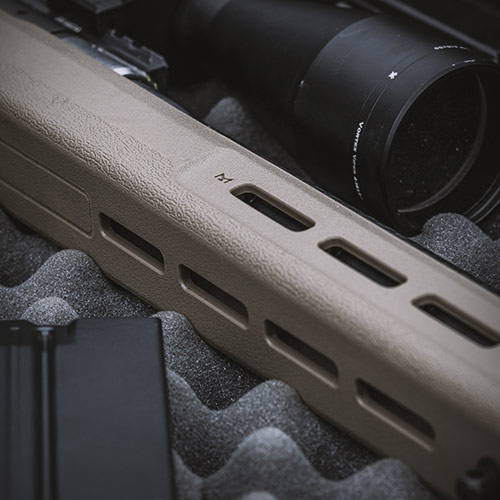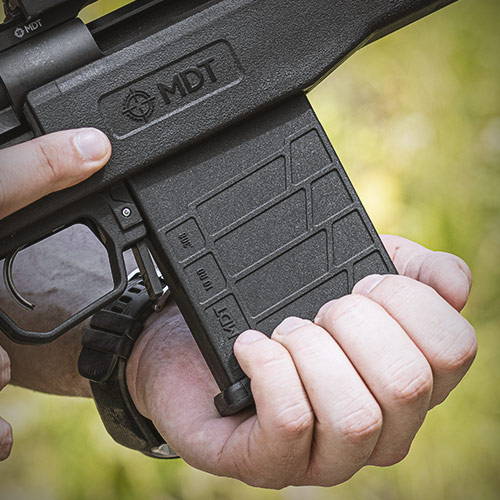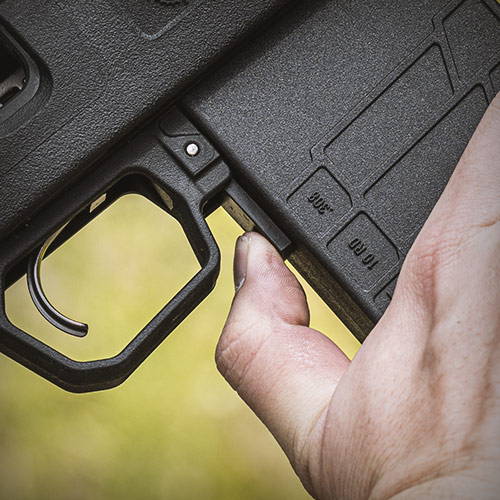 AMBIDEXTROUS MAGAZINE LATCH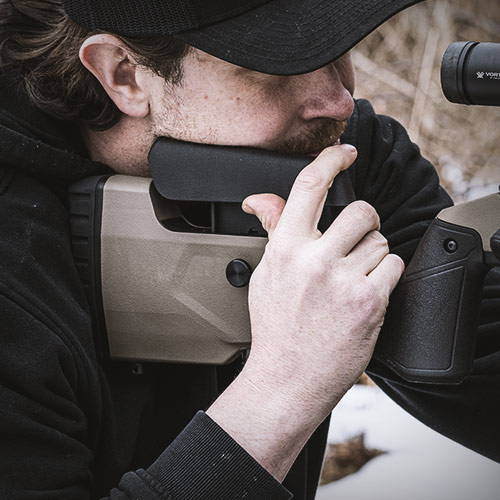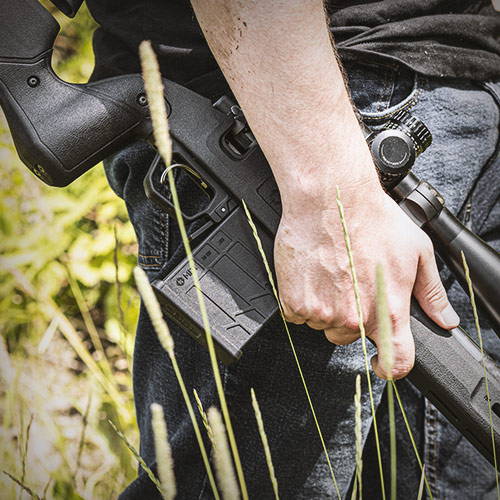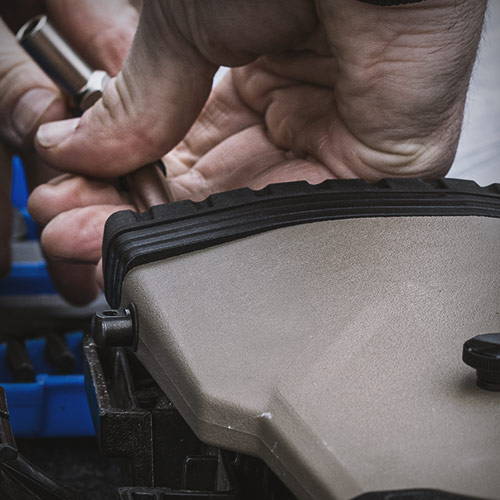 ADJUSTABLE LENGTH OF PULL (LOP) VIA SPACERS
6061 aluminum core
Overmolded polymer
3.1 Lbs
(Depending on rifle model)
LENGTH OF PULL ADJUSTMENT (LOP)
CHEEK RISER HEIGHT ADJUSTMENT