"I don't give a stuff about the national interest, I want to get re-elected and this needs to go away" – The late Don Randall, Member of Parliament for Western Australia
The poor attitude politicians have toward firearm owners is not unique – it is typical of their approach to all political issues.
As a firearm owner, I'm constantly frustrated by the indifference we receive by our politicians.  If you look beyond the politics of the conversations itself, it's easy to see a pattern.
I've outlined the two conversations I've had with politicians in the last few weeks below.  The first was a phone conversation.  While I undoubtedly missed parts of the conversation during my furious scribbling on my note pad, I have recalled the more heated parts of the conversation well.  The other conversation is a series of emails.
The Bill Johnston Phone Call;
A fortnight ago  a representative of Bill Johnston, the Labor member for Cannington, rang my house to find out what issues were important to me.  After a rather blunt conversation where I outlined my dissatisfaction for Mr Johnston ignoring my previous emails, I was assured someone from Mr Johnston's office would contact me directly.
Two days later Mr Johnston rang me himself.  He was polite enough but his voice lacked any energy – almost like it was 5pm on a Friday, or he were phoning the department of Transport or some equally tedious task. We exchanged pleasantries and I asked him a couple of simple questions – the same questions I have asked any candidate in an election in the past.   His answers were consistent, non-committal and benign.  He either had no knowledge, no concern or no interest.
With the conversation going nowhere Mr Johnston digressed into a vague and long-winded story of his rural background and his family having a farm in the eastern states.  It was an attempt to create some common ground between us, as if this would be enough for me to trust him and stop asking him questions.  I largely ignored his attempts to persuade me and dived a little deeper, which was when Mr Johnston showed his true colors.
I asked him about his opinion of firearm ownership in his electorate – another question he didn't want to commit any sort of answer to.  I persisted and presented a hypothetical situation where we lived next to each other (with me being a firearm owner).  You could almost hear Mr Johnston sit up straight in his chair, his eyes widen, face turning red.  His voice gained some vigor as he grasped for the appropriate language to relay his dissatisfaction. I truly did not expect the dummy-spitting that resulted from posing this simple hypothetical situation.
Mr Johnston went from cool, calm and relaxed to aggressive, emotional and embarrassing in a matter of seconds.
The following is the argument Mr Johnston used in his anti-gun tirade.
High numbers of firearm license holders result in high firearm crime
Proof; the USA has a lot of guns and lots of crime, Japan has few firearms and little firearm crime.
Every country that does not correlate to this very limited example is an 'exception'.  In Mr Johnston's mind, it isn't possible that the USA is the exception – most European countries, South American countries, Australia, Canada and New Zealand are the exception. Minister Johnston had two days to ring me – if he had done his homework in that time he would have found, as far as firearms crime is concerned, there is not another country that compares to the USA.
Mr Johnston, in making his assumptions on firearm crime, is believing a logical fallacy.  It is a trap that uninformed people fall into.
It is correct to say; 'If there is a lot of gun crime there is probably a lot of guns'
it is not logical to say; 'there is a lot of guns therefore there is a lot of gun crime'
It's like saying 'if it's a dog it probably has four legs' (logical) – 'it has four legs, therefore it must be a dog' (illogical).
Firearm crime is an issue too complex to make simple assumptions about.  If you look at the numbers there is no correlation between the number of licensed firearms a country has and firearm crime.
Restricting firearm ownership results in lower firearm suicide
Proof; firearm suicide went down after the 1997 Buy Back. And it hasn't gone back up.
By this stage I had regained some compose after the shock of having Minister Johnston explode.  I asked Mr Johnston a series of questions regarding firearm suicide before and after the Port Arthur Massacre and the subsequent legislation, as well as suicide generally around this period.  It was obvious he had no knowledge beyond the very little information he had stumbled across.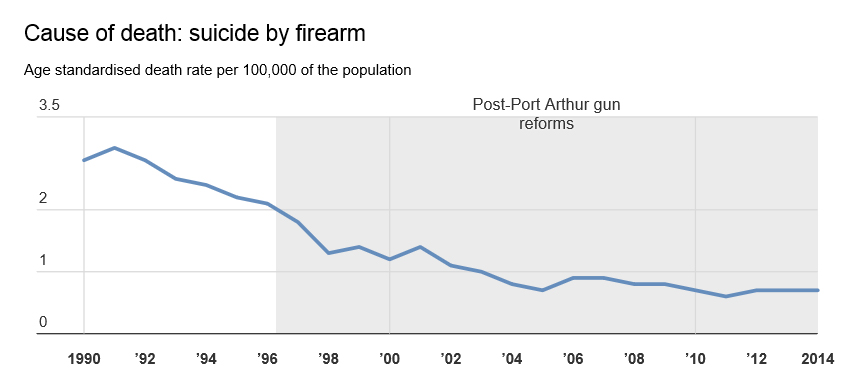 Remember, this is a man with no interest in firearms and firearm issues.  It didn't matter to Mr Johnston that the overall rate of suicide didn't change – this wasn't important.  His facts were also unquestionable – the official rate of firearm suicide has yo-yoed since early this century, but apparently alternative facts that he invented carry more weight than the ABS data.
In finishing his tirade, Mr Johnston remarked that his position is likely to be supported by the Labor party in general.  I have no evidence to suggest he is lying.
The issue of firearm licensing, firearm crime and suicide is not an issue to be taken lightly.  Preventing death and injury can only be done with intelligent, educated approaches.  Ignorant, uninformed or emotional politicians cannot do it.  I got under Bill Johnston's skin during that phone call and he made himself look like a fool.
Mr Johnston holds no interest in guns.  He has no interest in crime.  He has no interest in the number of people who commit suicide each year.  He will not invest any additional time than what is absolutely necessary to bluff his way through his political career.  Bill Johnston is a C- grade student within politics – he does the bare minimum amount of work to 'pass'.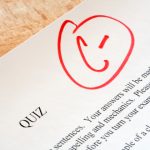 The Liza Harvey emails.
The Council of Australian Governments (COAG) meeting held in early December 2016 resulted in dramatic changes to the National Firearms Agreement (NFA). I immediately emailed WA Minister for Police, Liza Harvey, who had represented WA at the meeting in Canberra. I sought clarification on the implications of these changes for WA shooters and the WA firearms industry.
The response I received from Ms Harvey on the 12th of January was entirely inadequate:
Dear Mr Beaton
Thank you for your recent email regarding the National Firearms Agreement.
At  the Council of Australian Government's (COAG) meeting on 9 December 2016, all States agreed to support the National Firearms Agreement (NFA) which seeks a consistent National approach to the management of firearms in Australia.
COAG agreed to strengthen the NFA by reclassifying lever action shotguns with a magazine capacity of no greater than five rounds to Category B and those with a magazine capacity of greater than five rounds to Category D.
Category B will still allow access for license holders if genuine need is demonstrated. Category D firearms are restricted only for use for Commonwealth or State government purposes.
As a consequence of the 9 December 2016 COAG decision, the importation ban on lever action shotguns will be lifted.
The Western Australian State Government is committed to limiting access to high capacity firearms such as pump action and lever action shotguns across Australia. Regulation of legal firearms is just one aspect of how this commitment will be pursued. Tackling the problem of illegal firearms is a focus of State and Commonwealth agencies such as Western Australia Police, Australian Federal Police and Customs and Border Protection.
I trust that this information is of assistance and clarifies the situation.
Yours sincerely
LIZA HARVEY MLA
DEPUTY PREMIER; MINISTER FOR POLICE; ROAD SAFETY;
TRAINING AND WORKFORCE DEVELOPMENT; WOMEN'S INTERESTS
It took a month to receive this reply, which could have been copied and pasted from any newspaper article by any junior staff member.  My questions were not seen as a genuine inquiry but rather an annoyance – unimportant nagging from an unimportant person representing an unimportant company that's part of an unimportant sport.
To be honest, I thought the minister's response to my questions was pathetic, so I emailed her again. That email received a better response, albeit another month later. I'll summarise the Minister's second email down to its relevant points.
While it will be recognized that license holders have previously demonstrated a genuine need for their Adler shotguns, Police will seize firearms if they refuse to sell or convert the firearm to a legal standard (if they have extended magazines).
Changes to the firearm regulations to reflect the reclassification of the lever action shotgun is being processed and should be implemented in the 'near future'.
In relation to your query about a buy-back scheme, I am advised there are currently no identified funds from the Commonwealth Government for this purpose.
In her second email, Minister Harvey gave no indication of the steps Western Australian police would take to verify the magazine capacity of every lever action shotgun licensed in the state.
Nor am I any better informed on Minister Harvey's perception of 'near future'. Is she talking weeks, months or years?  (please read the note at the bottom of this blog for more information)
The Adler shotguns were purchased legally and in good faith. Creating a retrospective offense that will allow seizure of these shotguns without compensation is morally reprehensible.
When emailing the Minister, you are not told how long it will take to receive a response and no apology is offered for tardiness when you finally receive a reply.
I don't think the Minister lacks the language skills to formulate an apology, and I don't think the Minister is malicious in her desire to seize people's property.  Nor do I think that the Minister avoids clocks and calendars.
But I do think taking two months to reply to an email to one of your constituents is not acceptable. Seizing property without compensation when no crime has been committed is not acceptable.    Running policy around timeframes such as 'near future', when the livelihoods of many firearm dealers across the state is in jeopardy, is not acceptable. It would appear that, to Minister Harvey, treating the public in this manner is acceptable.
Like Mr Johnston, Minister Harvey appears to have no interest in firearms.  Even her aids take their time replying to inquiries on the matter.  When they finally do reply, they do so extremely poorly.  This is a direct reflection of the culture in the Minister's office.
I don't believe this is an issue unique to firearms – this attitude permeates throughout all topics of discussion.  I doubt an inquiry on any other topic, be it women's interests, road safety or otherwise, would receive a more thorough or enthusiastic reply in any shorter period.  Her office does the bare minimum they need to do to 'pass'.  51% is 1% of wasted effort.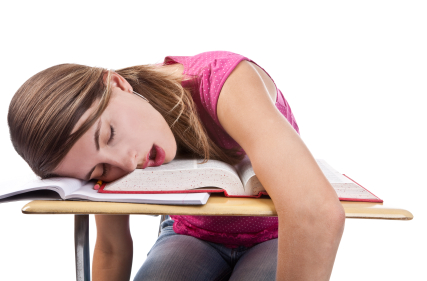 Almost every conversation I've had with politicians has the same laziness to it.  They don't take any accountability for the tasks required of them – they bluff, lie and manipulate.  If this fails, they either get aggressive or go into denial.  Anything to make the work associated with an issue go away.
Our roads and infrastructure are not going to handle an increase in population.  Economists are predicting a large portion of the population alive now will never own their own home.  The land we utilise to feed ourselves is being sold off to foreign countries. We will have serious problems that need addressing and we need politicians that will take these problems seriously.   I do not think our current politicians are up to the task.
It should be of great concern to everyone that decisions on our future are going to be made by C- grade politicians.  We pay top dollar for these politicians – we should expect more for our money.
I don't know who I will be voting for in the next election but I know I will be voting Labor last and Liberals second last.
Zaine Beaton
Update: On the 10th of February 2017 we were advised by Police Licensing Services that changes to state legislation has already taken place, changing the categories of lever action shotguns in Western Australia.  Shotguns with a magazine capacity of 5 or less are a category B – more than 5 are category D.
If you wish to comment or provide feedback on Zaine's blog you can contact him via the email address – zaine@beatonfirearm.onpressidium.com
This email address is for contacting Zaine in direct relation to blog articles only – not for general correspondence or sales inquiries.  For sale inquiries, please visit our Contact Us page.
Please keep in mind that these are Zaine's personal comments – they are not a reflection of the opinions of any other staff or directors of Beaton Firearms.