Tunable Muzzle Brakes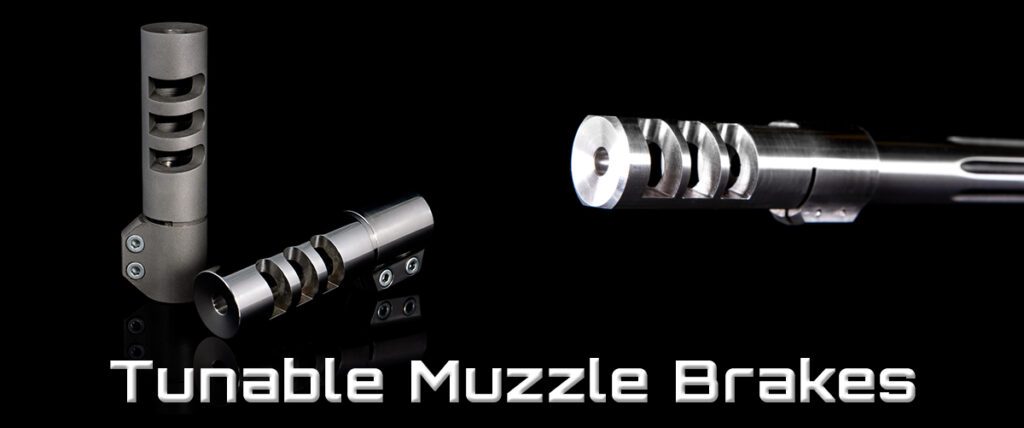 Blending function with the performance advantages of a muzzle tuner.
Adding a miniscule amount of variable weight and length to your muzzle affects the natural harmonics and whipping motion of the barrel on firing, allowing you to tune your barrel to suit the ammunition being used and put your muzzle on a nodal point.
Our strong and simple design is very user-friendly, and all you will need to tune your brake is an Allen wrench and some time.