Leupold 4 Life Optics Forum
Saturday the 4th of November, the Leupold Optics Roadshow is coming to Beaton Firearms!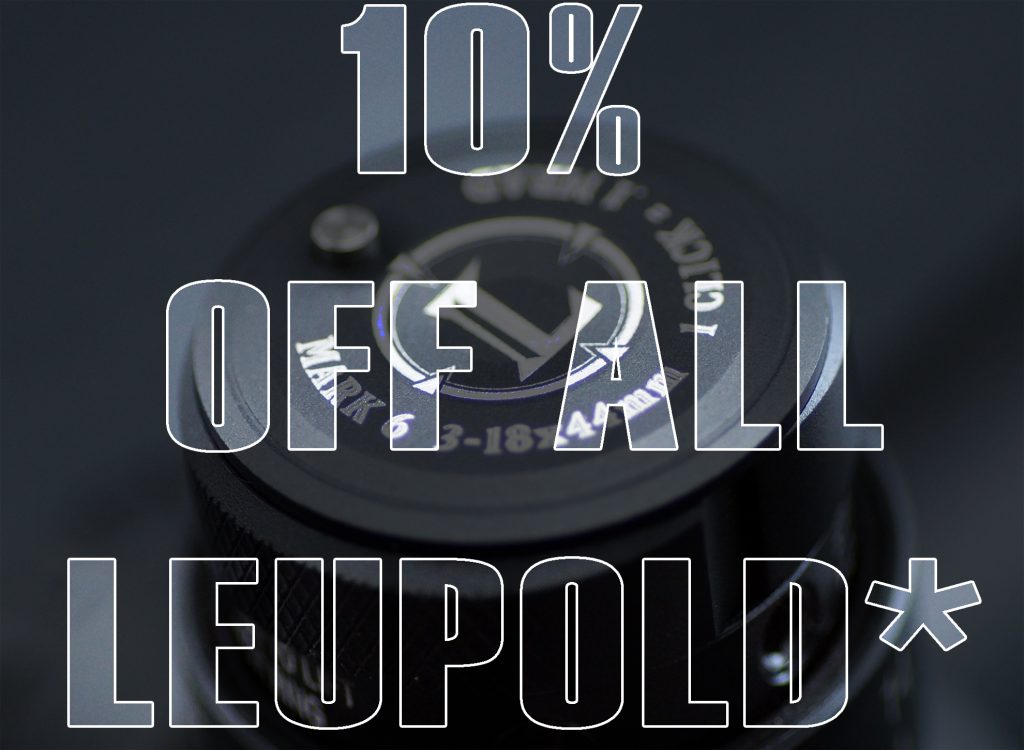 * Only applicable for Leupold product sold on the 4th of November and paid in full.  Does apply for back orders supplied before the 25th of December 2017.  Not available with other offers.  Discount applicable to full retail pricing on the day.
One lucky person could win a VX-5HD scope – new to the Leupold Range

All you have to do is sign up in store this Saturday

Jason Dietrich, the Western Australian rep for Nioa, recently returned from a trip to the Leupold facility in the USA.  He will be available to talk about;

Myths of Optics
Long Range Shooting 
Leupold Custom Options
Plus info about all the new Leupold Products

You can't beat a Free Sausage.  

And the BBQ Beef Sausages from the Beef Shop are the best in Perth! 
This Saturday we will be cooking up a storm, so grab a sausage in a bun on your way in or out (or both!)
This applies to online orders too, so visit our optics section and find your favorite Leupold, or contact us